Barney Norris and His Country
The subject matter of Nightfall is in some ways very familiar. A farm is failing, and the young owner who has inherited it from his father is both proud and trapped, desperate to save the thing that has been passed down and aware that he is struggling against the tide to no very obvious purpose. The story has been told over and over since industrialisation first pulled sons and daughters away from the land their families had known and cultivated. There is a pattern, but each time it is a different piece of land, a different future beckoning, and an utterly distinct history of habitation.
Norris is less emphatic than many writers on rural subjects about the land itself and natural processes. We do not see his people as small figures toiling at the mercy of earth and sky. They are right up close, and it's what they do to and for each other that counts.
'The view' is invoked in Nightfall as a pull to the land, but it's promptly dismissed: there is no conventionally beautiful scenery on offer. But there is something more elusive, an 'atmosphere', which is as strong and complex here as the 'genius loci', or spirit of place, courted by grand landscape gardeners since the 18th century. What we see of a place from the outside is often the look of it, and though we may seek to communicate our appreciation by describing (or photographing, or painting) a view, places often exert a powerful force that has nothing to do with the picturesque.
Contemporary artists in many media have shown that force at work. We might think of George Shaw painting the garages of the Tile Hill housing estate where he grew up, recording with love – because his 'whole life happened' here for many years – the rusty metal and the cracked tarmac drive. Familiarity turns the garages into a subject for luxuriant pastoral. In her desolating 2016 film The Levelling, about a young woman returning to a ruined family farm in the flooded Somerset Levels, Hope Dixon Leach allows us to glimpse the forbidding beauty of a landscape in which sodden fields answer leaden sky, while keeping always in the foreground the exhausting, sinking, mud-clotted struggle that characterises life here from dawn to dusk. She knows, as Norris knows, what it might be to rage against the place that draws and holds you.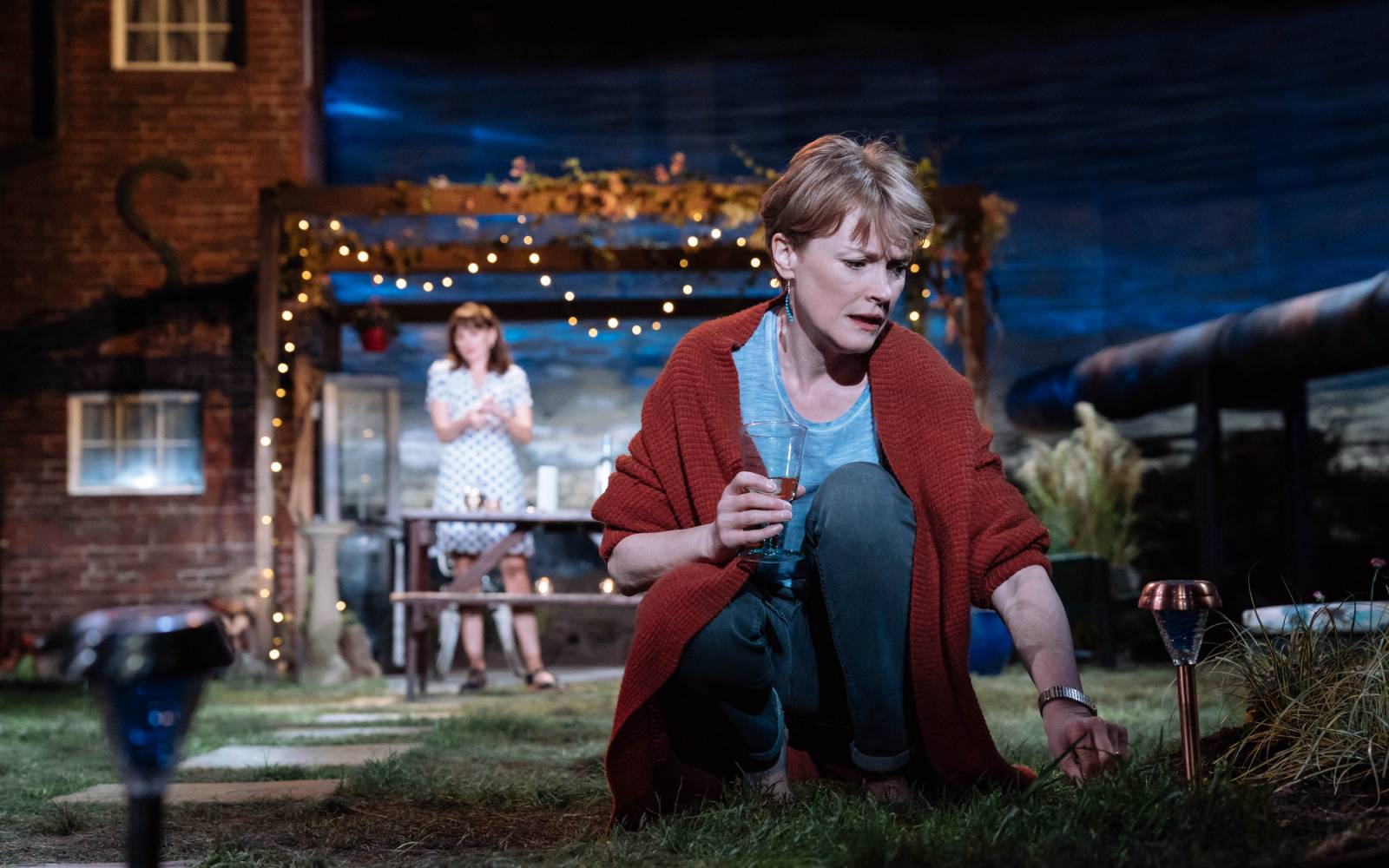 In a series of frankly compassionate plays and two brave, expansive novels, Barney Norris has asked 'who's here?' and 'what do they feel about it?' An ageing husband and wife in Visitors (2014) approach the end of 40 years spent together in a farmhouse on the edge of Salisbury Plain. Their lives have been rooted in this place and in their commitment to each other. They are still in love, though dementia makes it hard to find the words and the farm they made will soon be sold. Norris raised the funds for Visitors while working in a pub, and the community of that pub became the inspiration for Eventide (2015). This play, too, is about a kind of fierce, loving, local coherence that is disappearing as the landlord sells up and the customers struggle to find work. Though he explores the constraints that accompany rootedness, Norris is forthright in honouring the kinds of hospitality, care, and common responsibility that accrue through time.
Particularity about local life is a guiding principle of Up in Arms, the theatre company Norris co-founded with director Alice Hamilton and stage manager Charlie Young. The name suggests a characteristic mix of fighting spirit and large embrace; if Norris ever sang 'arms and the man' like Virgil, he would mean arms hugging or holding or waving a loved one off. Up in Arms seeks to make plays 'about people and the places they're from'. It's a central tenet of the company that the work should tour, growing up from and reaching back into the communities of county towns and cathedral cities, places that often fall between cracks in our imaginative (and financial) commitment to 'deep country' on the one hand and on the other to fast-growing highly-connected urban centres.
Norris now lives in London and is attentive to forms of city movement and belonging, but he keeps returning to his own local feelings for the parts of Hampshire he knows best. 'Just north of Andover' doesn't sound romantic, but that's part of the point. Mention that it's between Winchester and Salisbury and the tone changes, we're suddenly in the heartlands of ancient Wessex. We're on the sacred ground of Stonehenge. Is it ordinary or mythic here? Like all places that have inspired strong feelings, it is necessarily both. Norris chose a resoundingly biblical title for his 2016 novel about lives in contemporary Salisbury, Five Rivers Met on a Wooded Plain. It's topographically accurate (five rivers converge with the Avon) and it invokes the four rivers said to flow through Eden. The sequel to 'Genesis', Norris implies, one of the many million aftermaths of paradise and fall, is life in an English county town, where love and death strike with their usual ferocity, and a boy is ecstatic on the way to choir, and sad, tender, foul-mouthed woman perceives, just out of reach, the existence she would like to lead. Norris looks out through the eyes of a flower seller, a teenage boy, a lonely army wife, a widower and a security guard who spends the nights up on Old Sarum with the car radio to keep him company and the distant cathedral spire as affirmation that people have found meaning here. Five lives meet like rivers, 'giving voice to the song being sung by the world'.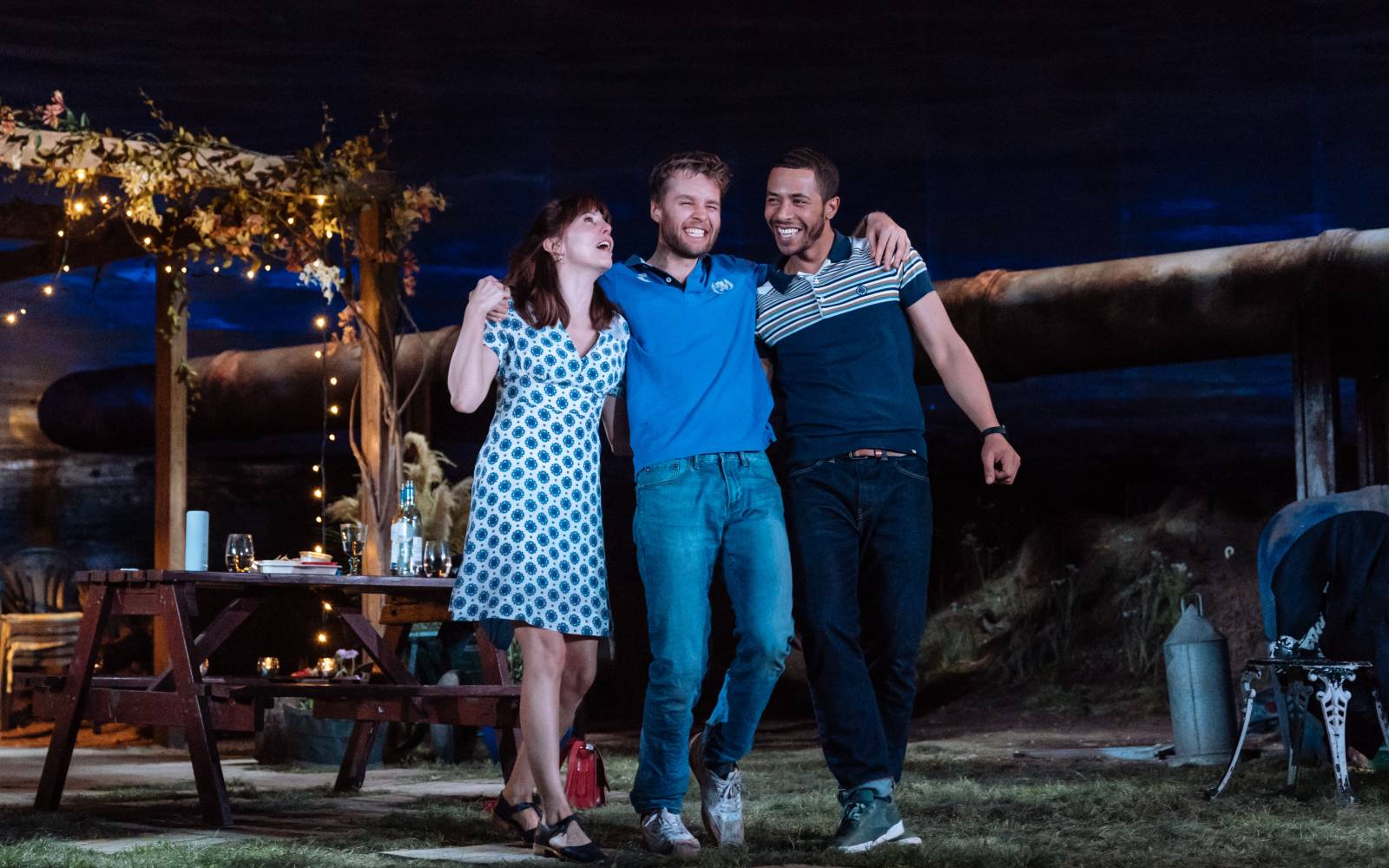 Local writing has been one of the strongest traditions in British and Irish literature at least since Wordsworth relocated Eden to the mountain paths and sheep-folds of his native Cumbria in the 1790s. In her feelingly argued study Local Attachments, Fiona Stafford observes the radical and egalitarian impulse with which Romantic poets turned to regional subjects. 'Poetry that originated in an identifiable region seemed to speak for individual distinction', she suggests, 'and to assert the importance of every member of society'.
The truth of that is still clear in 2018 and in Norris's work. He might have written about a farm in the abstract, one that could be anywhere. That might seem the more obvious way to say something large: couch it in general terms and thereby make it representative. Why would someone from Durham, or from Tennessee, be interested in Hampshire? We may as well ask how it is that they come to care about an old Roman bridge in Northamptonshire as it looks to John Clare or about Hardy's Egdon Heath. To inhabit another person's place, to grasp its scale and rhythm, to set out towards its horizon, reminds us – and each reminder is a revelation – of that extraordinary fact, the one we can never finally fathom, that each life is the centre point of a world.
The neighbour, the teacher, the carer, the view we see from the window each morning, the bus-stop, the bench: these may become the objects of our most quotidian and outlandish feelings. They are often so familiar as to be almost invisible, but they are also, in a strange double action, overwhelmingly present and larger than life. The garden wall is not simply a wall but the wall, both taken for granted and irreplaceable. Stanley Spencer found the compost heap of his home in the Berkshire village of Cookham worth painting: one strong arm thrusts up the corrugated iron cover, while the other tips a vaseful of wilted daffodils onto the pile. He moved on to wonder at the dustbin of a house down the road, replete with cabbage tops and scraped-out tins, the heaped remnants of the routines that make up the fabric of each day. Spencer's people, though they are often taking flight or at least appearing like heavenly visions from upstairs windows, are painted with a heaviness that declares their absolute realness – physically, spiritually, emotionally. There is no passing them by. Here is Elsie Munday, forceful and sensuous, bringing in the washing.
Or think of Dylan Thomas in the tenderly comical, hushed, hallowed survey of the sleeping small town in Under Milk Wood. It is thick with the physicality of a real and particular place, 'petticoats over the chairs, the jugs and basins, the glasses of teeth, Thou Shalt Not on the wall', all the paraphernalia of 'postman and publican, the undertaker and the fancy woman'. Local people and things – people and things in relation to each other – take on monumental proportions. We see them magnified, sometimes even magnificent. We feel and hear them: Thomas draws in close enough 'to hear their dreams'.
Norris chooses for Nightfall an epigraph from Thomas's poem 'Fern Hill'. Insofar as a play can have an epigraph (words unvoiced by anyone on stage, but there in the text or programme like a tutelary spirit watching over the whole), Nightfall bears at its head these last lines of the poem:
Oh as I was young and easy in the mercy of his means,
Time held me green and dying
Though I sang in my chains like the sea.
'Fern Hill' calls up the expansive comfort of childhood days on a family farm. Thomas rocks himself and his reader back into delightfully complacent abandon. 'Now as I was young and easy', he begins – casually conflating the 'now' and the past. The 'now' is a sigh or a click of the fingers with which readily available memory can be summoned on the instant and made habitable. We lie down in it, as in a rocking hammock, lulled by the images of confidence and plenty that roll and break over us. But simultaneously we see that ease from a distance, irrecoverable. 'Time held me green and dying'. The clock was ticking from the start.
Mercy? Norris's people are at the mercy of so many things: time, place, grief, the economy and the labour market. And ease: where is that now?
Alexandra Harris, April 2018
Alexandra Harris is the author of Romantic Moderns and Weatherland, and is Professor of English at the University of Birmingham. She has a special interest in the history of responses to place.
This article was originally published in the production's programme.
Photos by Manuel Harlan.
Further reading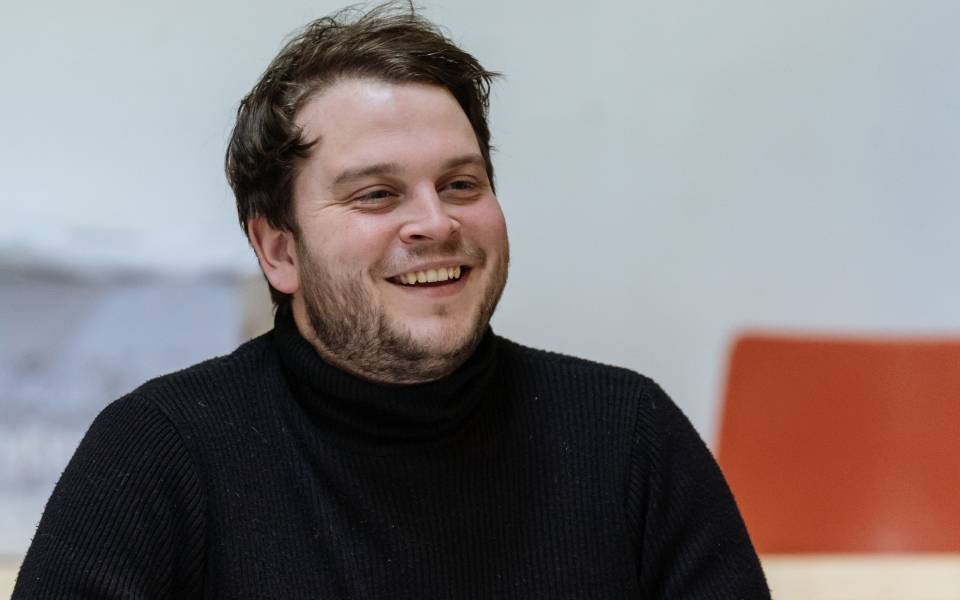 Barney Norris
When I was growing up, I worked in bars and cafes in the Wiltshire city of Salisbury with people who, in many cases, had to wear themselves through to pay the rent. What I felt about us all, observing the people around me who supported families…
More →