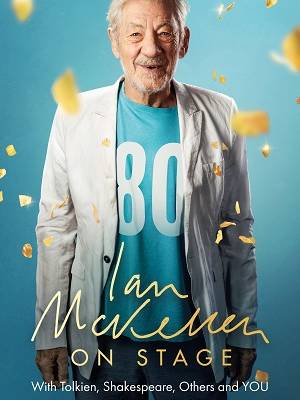 Ambassador Theatre Group presents
Ian McKellen On Stage
With Tolkien, Shakespeare, others…and you!
3 February 2019 - 7:30pm
A message from Ian McKellen:
"I'm celebrating my 80th birthday by touring a new solo show to theatres I know well and a few that I don't. The show starts with Gandalf and will probably end with an invitation to act with me on stage. In-between there will be anecdotes and acting. I open at my local arts centre in January and end up by August in Orkney.
Live theatre has always been thrilling to me, as an actor and in the audience. Growing up in Lancashire, I was grateful to those companies who toured beyond London and I've always enjoyed repaying that debt by touring up and down the country myself, with the RSC, the National Theatre, Prospect Theatre, the Actors' Company, as well as with commercial productions.
At the outset of my nationwide tour with a new solo show, I'm very happy to be making my debut at The Bridge, London's newest and most glamorous theatre. Profits will benefit Flute Theatre – www.flutetheatre.co.uk – so they can give free performances  at The Bridge. See you there, I hope!"
Tickets:
£45, £35, £25, £15
An allocation of £15 tickets will be held for Young Bridge Members
Please note you will only be able to book 4 tickets per transaction.
Running Time:
2 hrs 15 mins inc 2 min interval (approx)
Sold Out