'Not Ordinary, Not Safe'
An appreciation of the work of Caryl Churchill by Sos Eltis
Caryl Churchill was the most important female playwright of the twentieth century. That is a simple statement of fact. She may well be the most important and influential playwright (of any gender) of the 21st century – which is a far larger statement, but one that may also prove to be true. Writing over seven decades, her plays have changed the face of British theatre and continue to inspire new generations of writers. In the words of Lucy Kirkwood, 'like so many other playwrights, I keep her works as close as I keep the tea bags and the emergency cigarettes.' In Ella Hickson's pantheon of dramatic influences, Churchill is similarly vital: 'I felt like I got permission for lyricism and heat from Tennessee Williams and Lorca, and almost everything I know about form as politics was Caryl Churchill.' 
Where other playwrights who have shaped the theatrical landscape have been gifted their own adjectives – Beckettian, Shavian, Stoppardian, Pinteresque – there is no equivalent use of 'Churchillian', not just because the term had already been appropriated for a certain strain of rhetoric and statesmanship, but crucially because it is impossible to characterise Caryl Churchill's output in any single or recognisable way. As April de Angelis has observed, 'From her early historical, epic Brechtian plays to the more surreal later plays, Churchill has lit a blazing trail. Her career is unmatched in contemporary theatre and she stands with the greats in insisting, with brilliance, on her vision.' Tirelessly in search of the precise form to match the clarity, anger and compassion of that social and political vision, Churchill's plays have encompassed farce, pantomime, verse, fairy and folk tales, historical epic, dream vision, opera, dance, nightmare absurdism and carnival. Churchill is omnivorous. She absorbs and assimilates a vast range of sources and media into her writing. In the 1970s she found new energies in the workshop methods of Joint Stock and Monstrous Regiment, companies that drew actors into research and engaged with personal experience in discussions and rehearsal. In the 1990s Churchill collaborated with composer Orlando Gough to produce Lives of the Great Poisoners (1991) and Hotel (1997), a choreographed opera that integrated dance as a further collaborative element.
As playwright Sarah Daniels once declared, Churchill is to contemporary theatre what Picasso was to modern art in her ability to create fully workable non-naturalistic forms. Her theatrical forms are as shape-shifting and unpredictable as one of her most iconic creations, the Skriker, a centuries-old sprite who morphs from aged bag-lady to winged elf to male stalker. Churchill unsettles and challenges her audiences. Cloud Nine (1979) used cross-gender casting to explore sexual attitudes, and the relation between colonialism, patriarchy and sexual roles. Often assumed to have been influenced by the philosopher Judith Butler's theories, Churchill's play in fact predated Butler's writing, extraordinarily preempting her analysis of the performativity of socially-created gender roles. Top Girls (1982) exploded history to question the progress women had made over the centuries. Both plays achieved international success and became key texts in anthologies of modern drama.  Serious Money (1987), her dynamic verse-drama satire on the City and financial greed, transferred from the Royal Court to the commercial West End, where enthusiastic audiences regularly (and ironically) included gaggles of stockbrokers and fund managers. So when The Skriker was staged at the NT's Cottesloe Theatre (now the Dorfman) in 1994 it could have been taken to mark her official entry into the mainstream. But The Skriker confounded any notion that Churchill would seek to replicate a successful formula, or that audiences familiar with her work could now receive it in a state of comfortable familiarity.  Moving seamlessly between the surreal and the literal, the hallucinatory and the concrete, The Skriker was simultaneously tough, nightmarish and tender, baffling audiences and critics with its disturbing blend of modern single mothers, folktale changelings, and a vision of ecological decay.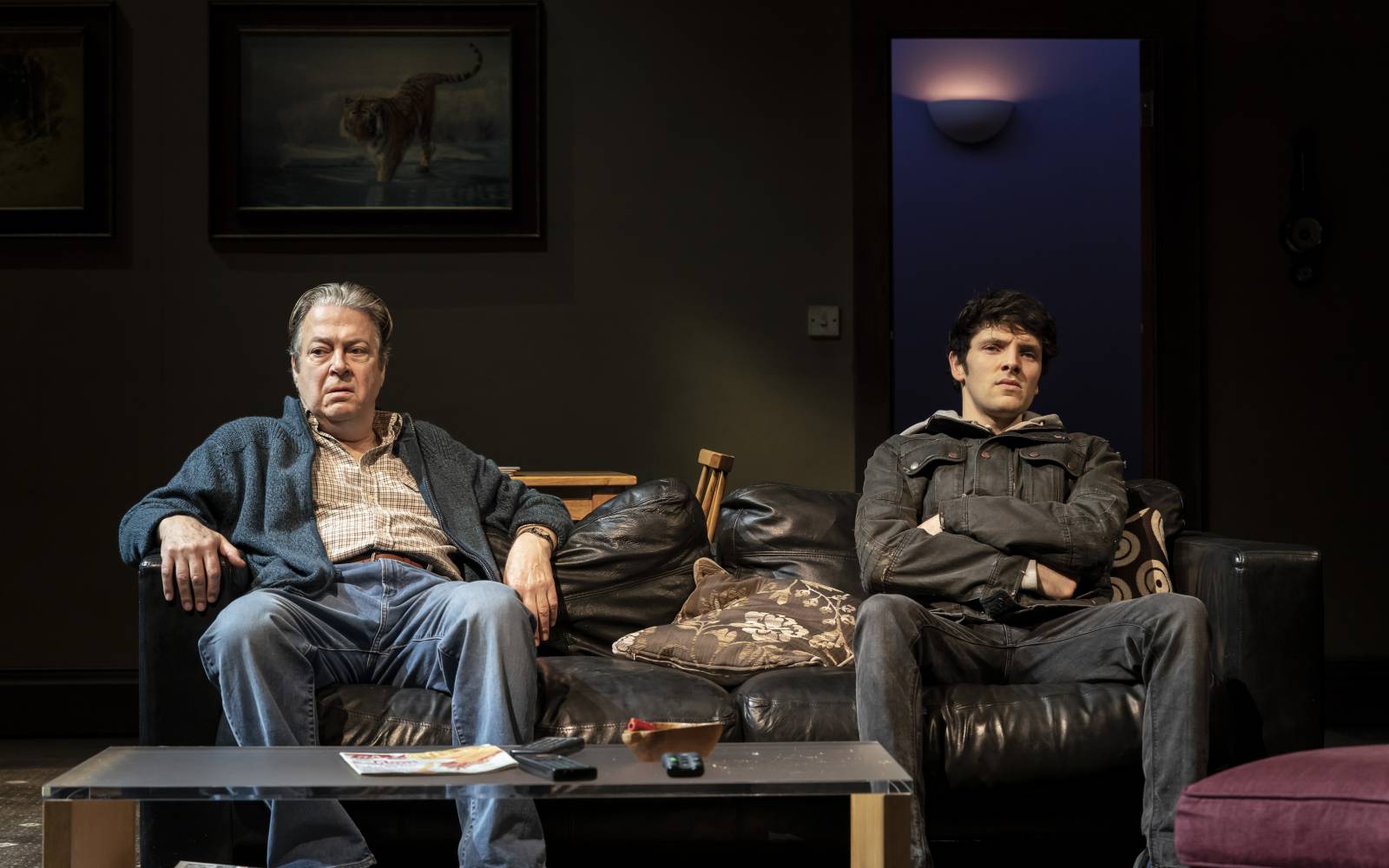 Experimentation and stylistic innovation have characterised Churchill's whole career, from plays written as a student at the University of Oxford in the late 1950s, through to subsequent radio, theatre and television plays. The title of her 1960 manifesto says it all: 'Not Ordinary, Not Safe' – in which she rejected naturalist drama, produced by the likes of the Royal Court and the English Stage Company, as the dominant, default mode of contemporary theatre. More radical change was needed, she declared. Where the discontented naturalist playwright was busy 'picking out loose stones with his penknife and writing rude words on the wall', truly revolutionary theatre should be 'pulling the wall down, designing a better building … finding a better, broader way of looking.' The manifesto was a call to widen theatre's range, not ignoring social problems but putting them into a different perspective: 'Playwrights don't give answers, they ask questions. We need to find new questions, which may help us answer the old questions or make them unimportant, and this means new subjects and new forms.' Moving away from contemporary slice-of-life naturalism should not, Churchill warned, be 'at the expense of the accurate observation of motive and conflicts'. This is precisely the combination that Churchill has so often achieved. In the words of playwright and academic Dan Rebellato, 'she never repeats herself. She always seems to be asking the question what's the world like and what form of play do I have to write to express it. She has invented forty or fifty different play forms that everyone else uses, and meanwhile, she's moved on.'
Churchill's creation of new forms is so foundational and widespread that it is difficult to imagine the current landscape of contemporary theatre without her contribution. The flexibility, freedom and fluidity of dramatic form that characterises so many modern plays owe an unquestionable debt to her work. It is impossible to imagine Lucy Prebble's Enron (2009) or Lucy Kirkwood's Chimerica (2013), or even Tony Kushner's epic Angels in America (1991), without Cloud Nine, Top Girls and Serious Money. Similarly, The Skriker's engagement with psychosis and post-natal depression, without the safety of an identifiable border between concrete reality and dystopian dreamscape, laid the ground for a wealth of plays offering immersive representations of altered states of mind from Sarah Kane's 4.48 Psychosis (2000) to Anthony Neilson's The Wonderful World of Dissocia (2004), and The Eradication of Schizophrenia in Western Lapland by Ridiculusmus.
While protean in form, Churchill's dramatic vision is remarkably stable in certain respects, underpinned as it is by a fierce combination of Marxism and feminism. The capitalist urge to accumulate, dominate and possess is the sinister driving force behind her early Ortonesque farce Owners (1972), a force that reduces human beings to objects, mere appurtenances to be acquired and controlled in the pursuit of social and sexual status. As critic Michael Billington commented of Top Girls, 'What I admire about Caryl Churchill is that she is unafraid of downright passion (the rarest commodity in modern British theatre).' The passion in Top Girls' case being the confrontation between two sisters, individualist, go-getting Thatcherite Marlene and Joyce who works four cleaning jobs, spits when she sees a Rolls Royce, and despises Marlene's financial success and her accompanying values. Their revelatory confrontational scene comes unusually at the end of the play, though it takes place a year before the preceding action – a structural innovation that leaves the audience to draw their own conclusions about how to relate it to the preceding action. The play famously opens with a banquet to celebrate Marlene's promotion to managing director of a recruitment firm – a banquet attended by historical and fictional figures including the Victorian explorer Isabella Bird, Chaucer's Patient Griselda, ninth-century Pope Joan, Lady Nijo, a 13th-century Buddhist nun, and Dull Gret, brought to life from Breughel's painting Dulle Griet, in which a woman in an apron and armour leads a crowd of women charging through hell and fighting the devils. It is only in the play's last scene that it is revealed that Angie, a 16-year-old girl with learning difficulties, is not Marlene's niece but her daughter, whose care Joyce took on when Marlene fell pregnant at 17. For all the apparent progress that women have made over the centuries, their biology remains as socially problematic as it was when Pope Joan was stoned to death after giving birth in the street. The play's closing altercation lays bare the price of an individualist ethos of self-betterment that has no regard for those left behind:
Marlene I don't believe in class. Anyone can do anything if they've got what it takes.
Joyce And if they haven't?
Marlene If they're stupid or lazy or frightened, I'm not going to help them get a job, why should I?
Joyce What about Angie?
Marlene What about Angie?
Joyce She's stupid, lazy and frightened, so what about her?
Marlene You run her down too much. She'll be all right.
Joyce I don't expect so, no. I expect her children will say what a wasted life she had. If she has children. Because nothing's changed and it won't with them in.
The play's last word is 'Frightening', spoken by Angie as she wakes from a nightmare and comes in search of comfort.
The vulnerability of children, used as social coinage, discarded as unwanted possessions, overlooked, abused and neglected, runs as a compassionate and urgent leitmotif through Churchill's work. In Light Shining in Buckinghamshire (1976), a dramatisation of the millenarian movements of the English Civil War, the desperation of extreme poverty is vividly represented through a woman forced to abandon her baby in the hope that someone else will care for her when starvation has dried up her own milk, the only food she can offer; as she laments, she could at least have kept her daughter, 'If she was still inside me.' Far Away (2000) offers a gut-wrenching snapshot of genocidal atrocities through a child's confused perceptions as she wakes up scared in the night. Churchill's most controversial play to date, Seven Jewish Children: A Play for Gaza (2009) responded to the Israeli military strikes on Gaza with a snapshot history of Israel from the Shoah to the present day, asking urgently how one explains persecution, genocide, racial hatred, danger and fear to a child – how to protect and educate her without traumatising her, how to explain hate without embedding it. This 10-minute play was made available freely without charge, with the proviso that a collection be taken at every performance for Medical Aid for Palestinians. Focused on the Jewish children of its title, it is equally concerned with the Palestinian children killed and injured in the assault.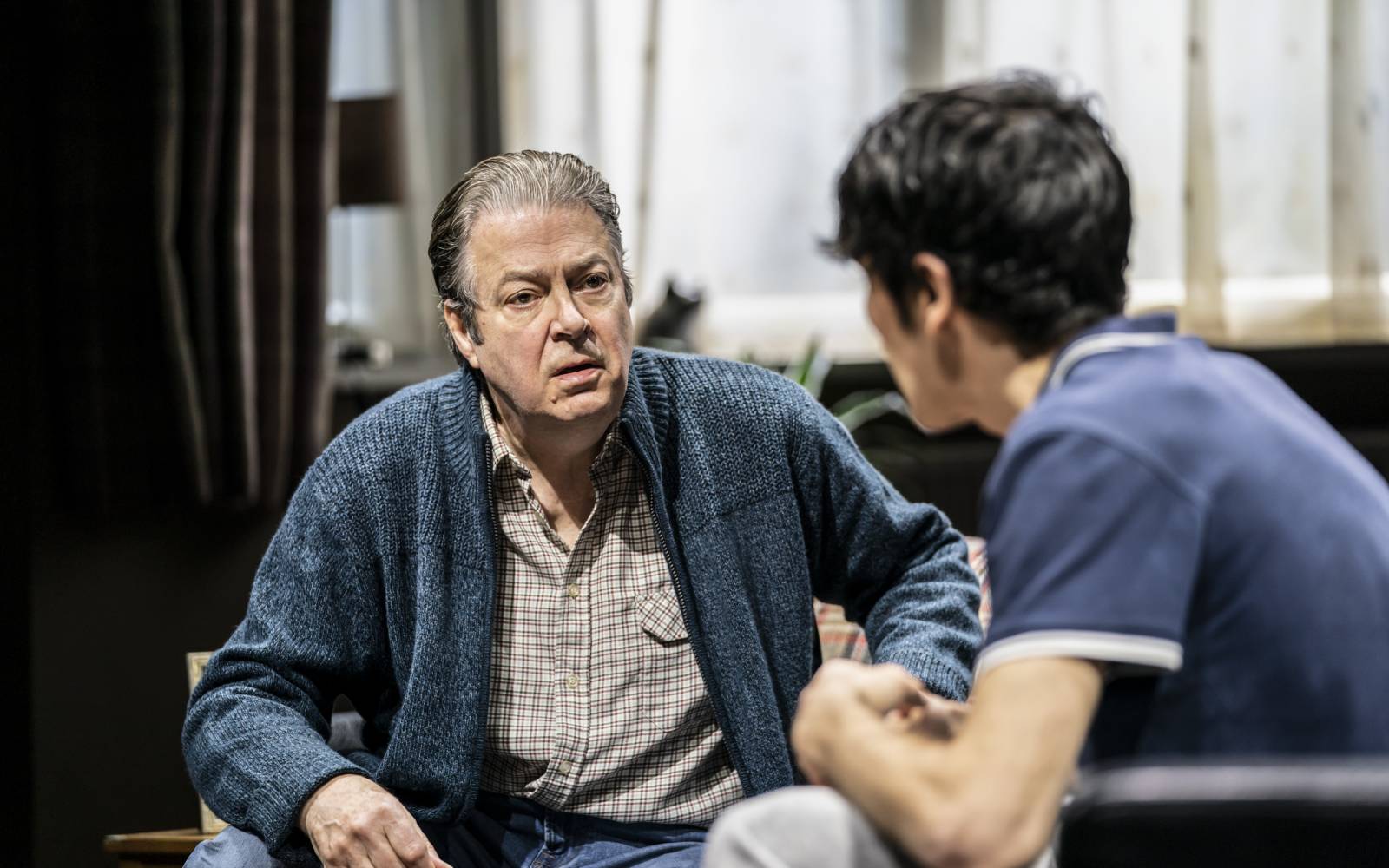 The capitalist conflation of property and identity, of having and being, is at the heart of Churchill's dramatic vision. This is given compelling voice in Light Shining which stages the Putney debates of 1647, in which the hopes of political and religious visionaries such as the Levellers collided with the pragmatism and enduring interests of landowning leaders of the Parliamentary forces. Radicals Rainborough and Sexby argue that the birth-right of common people who have fought for the Parliamentarians is to have a say in the making of the laws that govern them, freedom from conscription, freedom of religious observance, and crucially an equal vote in electing members of Parliament. But to Henry Ireton the assertion of such 'natural' rights undermines the country's Constitution and with it all established rights of ownership and property, and ultimately the very principles of government, and so cannot be countenanced. To Sexby this is the great betrayal:
I see that though liberty was our end, there is a degeneration from it. We have ventured our lives and it was all for this: to recover our birthrights as Englishmen; and by the arguments urged there is none. There are many thousands of us soldiers that have ventured our lives; we have had little property in the kingdom, yet we have had a birthright. But it seems now, except a man hath a fixed estate in the kingdom, he hath no right in this kingdom. I wonder we were so much deceived. If we had not a right to the kingdom, we were mere mercenary soldiers.
As Diggers and Levellers are beaten and imprisoned for laying claim to common land, utopian hopes are shattered, and poverty persists unaddressed. Yet the play hovers between optimism and pessimism; the gap is widened between millenarian vision and merciless reality, but the disenfranchised and beleaguered radicals embrace and treat with compassion a woman who left her baby to die. They withhold judgement, seeing God in everything. Kindness and humanity, and the value of the individual, endure.
Light Shining characteristically combines complexity with images of haunting clarity. Taking the form of a rapid sequence of isolated scenes, the play is rendered more confusing by the author's instruction that characters are not to be played by the same actors each time they appear. As Churchill explained:
The audience should not have to worry which actor they are seeing. Each scene can be taken as a separate event rather than part of a story. This seems to reflect better the reality of large events like war and revolution where many people share the same kind of experience.
Amidst this deliberate disorientation, images communicate with metaphorical power. A woman enters with a broken mirror, having found it in an abandoned manor house:
There's an even bigger mirror that we didn't break. I'll show you where. You see your whole body at once. You see yourself standing in that room. They must know what they look like all the time. And now we do.
Rooted in a simple fact – that mirrors of any size were a luxury item – this moment poetically and subtly encapsulates the play's concern with how the dispossessed are deprived of political presence. Self-image, identity, ownership, material possession and social standing are inextricably entwined.
It is this combination of simplicity and directness that makes Churchill's work essentially poetic. T. S. Eliot once wrote that 'All true poetry communicates before it is understood', and this holds true for Churchill's plays. Their innovative and often disorienting structure is rooted in experiential and emotional truths. For example, the disjunction between Act One of Cloud Nine, set in a 19th-century colonial Africa, and Act Two set 100 years later but with the characters only 25 years older, reflected how the actors had described their experiences of sexual attitudes. The jump from the Victorian era to the 1970s was needed, Churchill argued, in order to show the sorts of changes people felt they'd had to make. When we discussed our backgrounds it occurred to us it was as if everyone felt they had been born almost in the Victorian age. Everyone had grown up with quite conventional and old-fashioned expectations about sex and marriage and felt that they themselves had had to make enormous breakaways and leaps to change their lives from that.
Similarly, the restaurant scene in Top Girls impossibly brings together historical and fictional women who order steak and avocado vinaigrette, drink multiple bottles of Frascati, and compare sexual experiences, motherhood, marriage, education and ambition. They bond, interrupt and talk over one another – in a cacophony of deliberately overlapping dialogue that frustrated audiences accustomed to being given mastery of every word. The scene required audiences to receive the dialogue in a fundamentally different way – experiential and immersive rather than comfortably in control. Max Stafford-Clark directed Top Girls' premiere at the Royal Court, and his production diaries attest to the solid immediacy that underlies their interactions, recording the basic questions that guided rehearsals: 'Who is your best friend?' 'Who are you most interested to meet?' 'What's the bill?' Actors were asked to find the contemporary equivalent to their character's class and to determine each woman's level. Rooted in these solid social and personal dynamics, the result, as Stafford-Clark noted in capitals at the first preview was 'HOW QUICKLY AUDIENCE ACCEPT SURREAL CONVENTIONS.'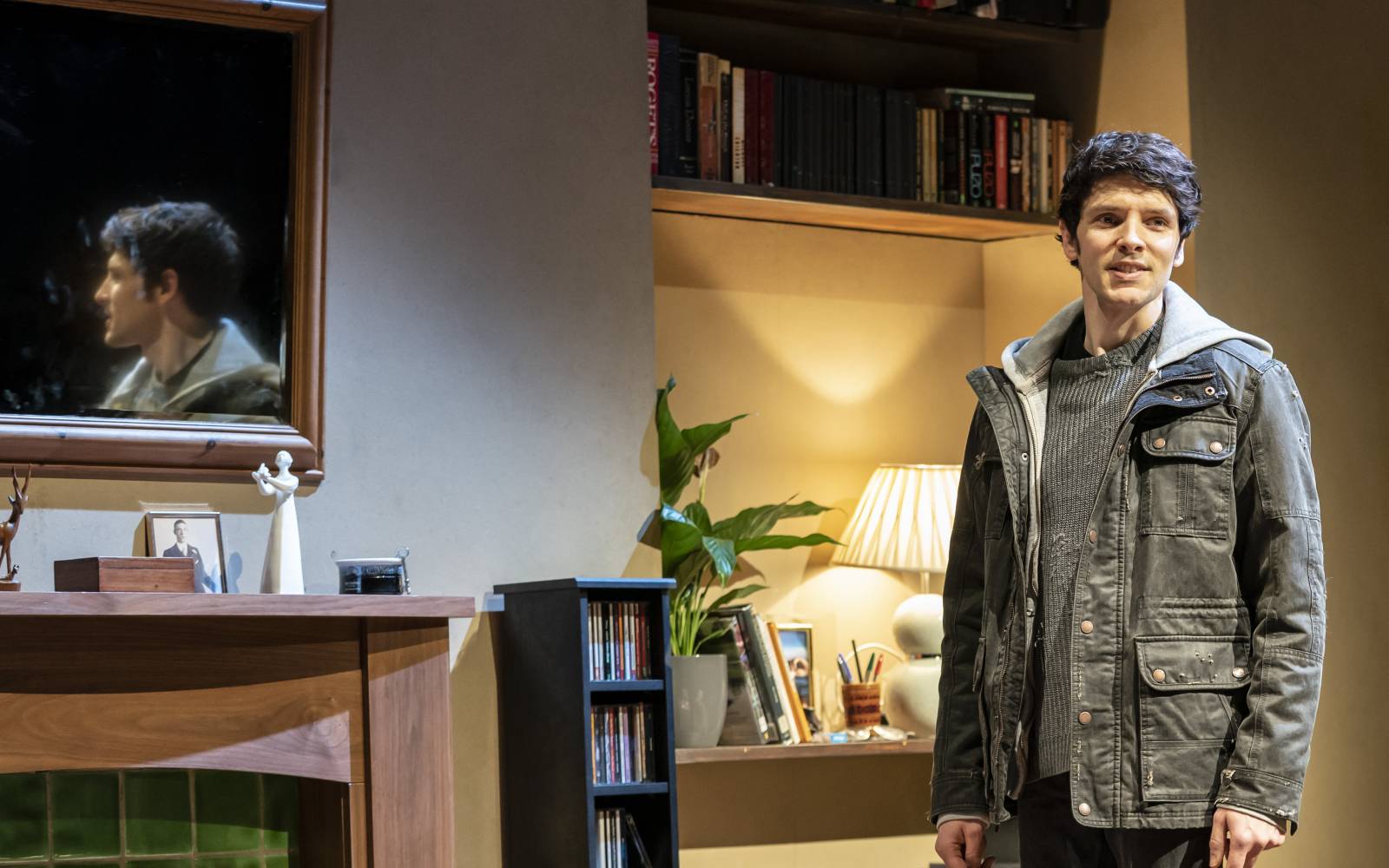 It is this specificity and concreteness that make possible the extraordinary economy of Churchill's more recent plays. In Love and Information (2012), some 100 characters play out more than 50 scenes, each vivid and immediate, though some are no more than one or two lines long. How to connect the scenes and how to judge the relation between data and intimacy is left to the individual audience member. In Far Away (2000), one of Churchill's most ambitious and important plays, this concision conjures a drama of global scale in barely 40 minutes. In Act One a young girl, Joan, tries to understand what she saw in the night. Her aunt answers her anxious questions with reassuring lies, lies that alter at each new detail Harper says she witnessed: screams, her uncle pushing people into a shed, blood on the ground, her uncle hitting a man and a child with a metal stick:
Harper That would have been the child of the traitor. Or sometimes you get bad children who even betray their parents.
Joan What's going to happen?
Harper They'll go off in the lorry very early in the morning.
Joan Where to?
Harper Where they're escaping to. You don't want to have to keep any more secrets.
Joan He only hit the traitors.
Harper Of course. I'm not surprised you can't sleep, what an upsetting thing to see. But now you understand, it's not so bad. You're part of a big movement now to make things better. You can be proud of that. You can look at the stars and think here we are in our little bit of space, and I'm on the side of the people who are putting things right, and your soul will expand right into the sky.
Joan Can't I help?
Harper You can help me clean up in the morning. Will you do that?
Joan Yes.
Harper So you'd better get some sleep.
The obscenity that lurks off-stage is sketched in, haunting and horrific in its fragmented outlines.
In Act Two, several years later, Joan is working to make giant and extravagant hats, taking pride in her artistry, and chatting with her co-worker Todd about art, fair pay, and her incredible success in winning an award for her first millinery creation. Interrupting this is an image that burns itself on the retina: 'A procession of ragged, beaten, chained prisoners, each wearing a hat, on their way to execution. The finished hats are even more enormous and preposterous than in the previous scene.' As in Eugene Ionesco's Rhinoceros (1959), violence is normalised, absorbed into the everyday as citizens concentrate on the mundane rhythms of their own lives. Compressing all the horror of Harold Pinter's One for the Road (1984) into one burning image, it is an inescapable and haunting metaphor for the methodology of state power, the dehumanising of its victims, and the complicity of art in its perpetuation. 'It seems so sad to burn them with the bodies,' comments Joan, and Todd replies, 'No I think that's the joy of it. The hats are ephemeral. It's like a metaphor for something or other.' Unsettlingly echoing the transience of theatrical performance, Todd muses, 'You make beauty and it disappears, I love that.'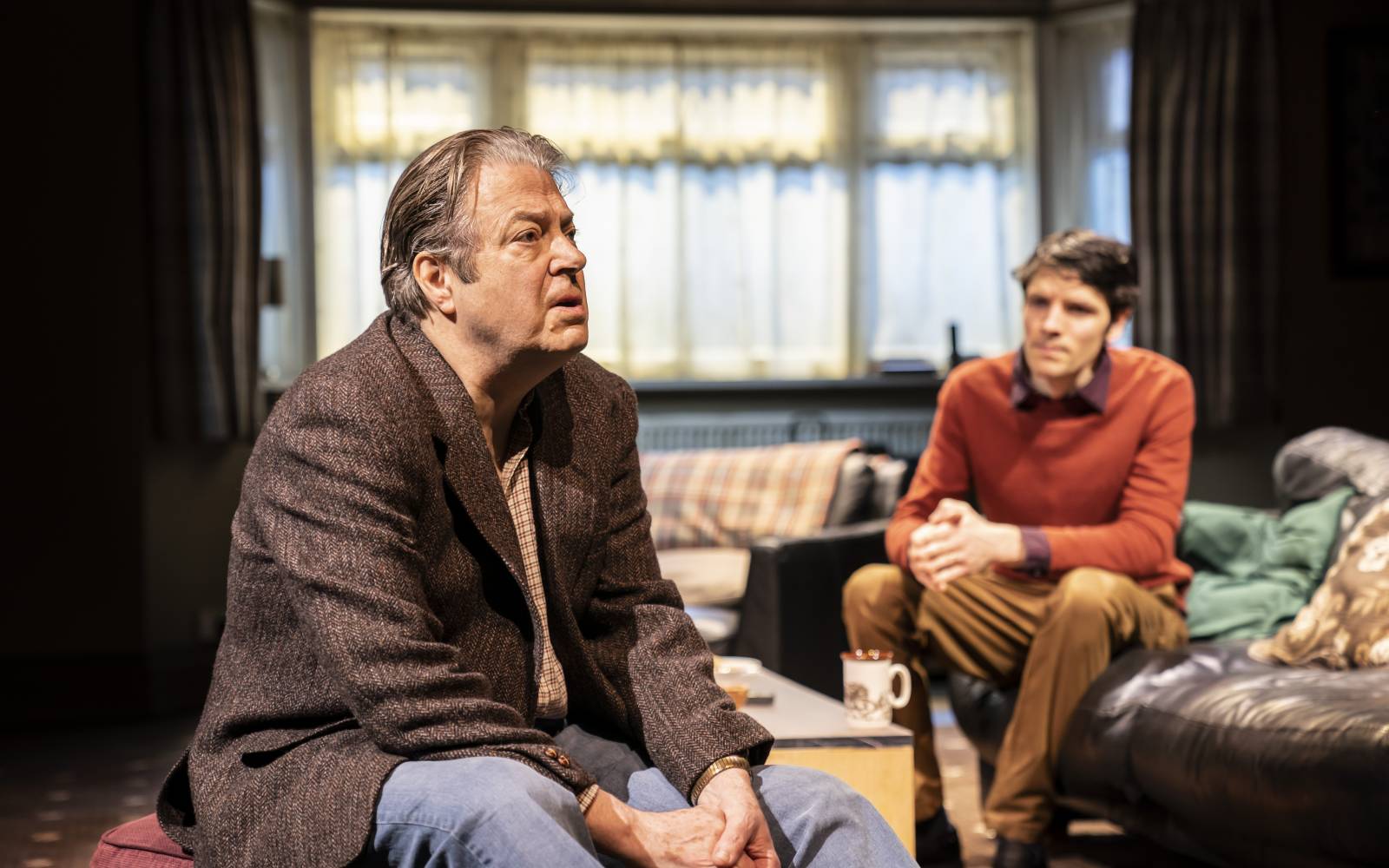 Act Three takes a further swerve into the darkest absurdity, an apocalyptic vision of complete global and ecological conflict, delivered with the darkest of deadpan humour:
Harper It was when the elephants went over to the Dutch, I'd always trusted elephants.
Todd I've shot cattle and children in Ethiopia. I've gassed mixed troops of Spanish, computer programmers and dogs. I've torn starlings apart with my bare hands. And I liked doing it with my bare hands. So don't suggest I'm not reliable
Harper I'm not saying you can't kill.
Todd And I know it's not all about excitement. I've done boring jobs. I've worked in abattoirs stunning pigs and musicians and by the end of the day your back aches and all you can see when you shut your eyes is people hanging upside down by their feet.
Written before 9/11, the real-life absurdity of the 'War on Terror' and the recognition of imminent ecological catastrophe, Far Away exploded dramatic structure and offered an extraordinarily condensed, breathtakingly prescient articulation of 21st-century fear.
The uncertainty as to how to connect the disparate and differently styled acts of Far Away places the onus of interpretation on the audience. As with the multiple scenes of Love and Information, it is up to the individual audience member to draw their own conclusions, find their own coherence and meaning. Churchill's plays ask questions; they do not assert answers or construct single linear arguments. Back in 1977, she likened writing plays to sculpture:
A play stands there like an object, and you can walk round it and touch it. I wanted to write something that would stand away from me, and happen independently; and to create people that would exist in their own right. Writing plays, there's a certain distance and clarity. I liked being freed from the danger of a certain sort of introspection; I liked there being only dialogue and things actually happening.
The interactions on stage are solidly present, their wider significance often elliptical and uncertain. Always ahead of the curve, artistically and intellectually, Churchill's plays offer us images and forms in which we can see and interrogate ourselves and the societies we create.
Sos Eltis, January 2020
Sos Eltis is Associate Professor in English, University of Oxford.
This article was originally published in the production's programme.
Photos by Johan Persson.