A Christmas Carol
A Christmas Carol didn't just invent Christmas as we know it. It's also scary, joyful, spooky, hilarious, furious, beautiful, and a triumphant declaration that even the hardest heart can melt.
Three outstanding actors – Simon Russell Beale, Patsy Ferran and Eben Figueiredo – come together to tell the story and play all the parts.
"Excellent"

Financial Times ★★★★★
"Nicholas Hytner's glorious adaptation"

The Times ★★★★★
"A superb cast... All three work in perfect harmony"

Evening Standard ★★★★★
Choose Dates & Book
General Information
Ticket prices
Adult: £55, £42.50, £25, £15
Under 18s*: £20 off £55 & £42.50 price point, select Under 18s* once the tickets are in your basket to apply.
Length
Approx 90 mins, no interval
Age Guidance
Suitable for 6+
under 18s will need to be supervised by an adult at all times at the venue and should not be sat on their own
Other
There will be smoke, loud sound and infrequent swearing
*Under 16s must be sat next to an adult in their bubble
Cast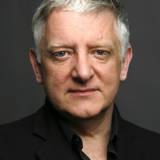 Simon Russell Beale
Simon Russell Beale was most recently on stage in The Lehman Trilogy at National Theatre, in the West End and on Broadway.  His previous collaborations with Nicholas Hytner include The Alchemist, Much Ado About Nothing, Major Barbara, Collaborators, London Assurance and Timon of Athens, all at the National Theatre.  As well as the recipient of multiple theatre awards, in 2003 he was made a CBE and for his services to the Arts and in 2019 he was made a Knight Batchelor.
November 2020
Patsy Ferran
Patsy Ferran was last on stage in New York at the Booth Theatre playing Honey in Who's Afraid of Virgina Woolf.  Her other theatre credits include Three Sisters and Summer and Smoke for the Almeida Theatre for which she won the Olivier and Critics' Circle Best Actress awards, My Mum's a Twat at the Royal Court, Speech and Debate at the Trafalgar Studios, As You Like it  and Treasure Island for the National Theatre, The Merchant of Venice for the Royal Shakespeare Company, The Angry Brigade for Pains Plough and Blithe Spirit at the Gielgud Theatre.  Her film credits include God's Own Country, Tom and Jerry, How to Build a Girl, Darkest Hour, Tulip Fever, Keepsake and The Devil's Harmony.  Her television credits include Jamestown, Will and Guerrilla.
November 2020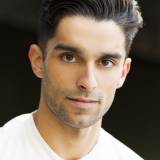 Eben Figueiredo
Eben Figueiredo returns to the Bridge having previously played Schram in Nicholas Hytner's production of Young Marx. His other theatre credits include Cyrano de Bergerac at the Playhouse Theatre, Primetime at the Royal Court, Ross for Chichester Festival Theatre, Peter Pan at Regent's Park Open Air Theatre and Pitcairn for Out of Joint. His film credits include Solo:A Star Wars Story and Daphne and on television his credits include The Attack and Scatooney.
November 2020
Creatives
Adapted and directed by
Nicholas Hytner
Nicholas Hytner co-founded the London Theatre Company with Nick Starr.  For the Bridge Theatre he has directed Young Marx, Julius Caesar, Allelujah!, Alys, Always, A Midsummer Night's Dream and Two Ladies.  Previously he was Director of the National Theatre from 2003 to 2015. His book Balancing Acts is published by Jonathan Cape.
August 2020
Set & Costume Designer
Rose Revitt
Season Framework Designer
Bunny Christie
Training Central St Martins.
Theatre includes Julius Caesar at The Bridge; Company at the Gielgud Theatre (Olivier Award for Best Set Design), plus many productions for the National Theatre, including The Curious Incident of the Dog in the Night Time (also West End and Broadway; Olivier and Tony Awards for Best Set Design), People Places and Things (also West End, New York and touring), The Red Barn (Evening Standard Best Design Award), Husbands and Sons (also at Royal Exchange Manchester), The White Guard and A Streetcar Named Desire (Olivier Awards for both). Other recent theatre includes The Wild Duck and Ink (also West End and New York: Evening Standard Best Design Award and Tony nomination) at the Almeida; Made in Dagenham in the West End; If You Kiss Me, Kiss Me at the Young Vic; The Vagina Monologues at the Royal Albert Hall and West End; and the all-female Henry IV and Julius Caesar (also St Ann's Warehouse, NY) for the Donmar Warehouse.
Opera includes Tosca and the world premiere of André Previn's Brief Encounter for Houston Grand Opera; and Medea for ENO and Geneva Grand Opera.
Film includes Swansong with John Gielgud (nominated for an Academy Award for Best Short Film).
June 2019
Lighting Designer
Jon Clark
Sound Designer
Gareth Fry
Theatre includes A Midsummer Night's Dream, Alys, Always and Young Marx for The Bridge; Bartholomew Fair for the Globe; The Country Wife, Canvas and Wallenstein at Chichester; Don Quixote, The Fantastic Follies of Mrs Rich, The Hypocrite, The Rover and Oppenheimer for the RSC at Stratford and in the West End; Saint George and the Dragon, A Small Family Business, Great Britain (also West End), Timon of Athens, One Man, Two Guvnors (also West End, Broadway and international tour; Tony Award nominee and winner of Drama Desk Award for Best Score), Travelling Light, England People Very Nice, The Man of Mode, The Alchemist and Southwark Fair for the National Theatre; Breakfast at Tiffany's (also West End), Our Country's Good and Richard III for Leicester Curve; Twelfth Night for Sheffield Crucible and tour; The Dishwashers for Birmingham Rep and tour; The Memory of Water for New Vic, Stoke; The Good Person of Sichuan for Colchester Mercury; James and the Giant Peach for Birmingham Stage; Broken Glass for the Tricycle (also West End); Canvas and Wallenstein at Chichester; Bollywood Jane and Salonika for West Yorkshire Playhouse; London Assurance for the Watermill and tour; 101 Dalmatians for Royal & Derngate Northampton; and The Taming of the Shrew, Macbeth, The Importance of Being Earnest, Much Ado About Nothing, Twelfth Night and The Blue Diamond of Azkabar for Changeling Theatre and tour.
Musicals include Drunk for Leicester Curve and Bridewell, Tracy Beaker Gets Real for Nottingham Playhouse and UK tour; Simply Cinderella for Leicester Curve; The Beggars Musical for Changeling and tour; Spittin' Distance for Stephen Joseph and National Theatre Studio; and Three Sides for the Bridewell, Finborough and 45th Street Theatre, NY.
Dance includes Jekyll & Hyde at the Old Vic.
Film & television include Saving Santa, A Christmas Carol Goes Wrong, Upstart Crow, The Pact, I Want My Wife Back, Marley's Ghosts, The Bleak Old Shop of Stuff, Monsters Behind the Iron Curtain and Arena: National Theatre On Stage.
September 2019
Video Designers
Luke Halls & Zakk Hein
Choreographer
James Cousins
Theatre includes choreography for Until We Stand for StoneNest; Rosalind, Without Stars, Everything and Nothing (also NAFA Singapore) and There We Have Been for James Cousins Company; Photographs and Souvenirs for Oper Graz; With Nothing More Than Hope for Royal Ballet of Flanders; and Still It Remains and Jealousy (also Print Room, London) for Scottish Ballet. 
As a dancer, Mark Brew Company: Fusional Fragments at the QEH and ROH; Yorke Dance Project for Glastonbury Festival and tour; and Matthew Bourne's Swan Lake on Broadway and UK and Italian tour.
Short films include choreography for Adrift for Scottish Ballet and Varia for Canvas & James Cousins Company/British Council; and movement direction for Shadows for Nadav Kander.
Films Anna Karenina and Matthew Bourne's Swan Lake, as a dancer.
Awards 2011 winner of the New Adventures Choreographer Award.
June 2019
Casting Director
Robert Sterne
Assistant Director
Jasmine Teo
Costume Supervisor
Eleanor Dolan
Props Supervisor
Lily Mollgaard
Production Manager
Ian Smith
Production credits
Special thanks to