A German Life
A new play by Christopher Hampton, drawn from the life and testimony of Brunhilde Pomsel, directed by Jonathan Kent
"I had no idea what was going on. Or very little. No more than most people. So you can't make me feel guilty."
Brunhilde Pomsel's life spanned the twentieth century. She struggled to make ends meet as a secretary in Berlin during the 1930s, her many employers including a Jewish insurance broker, the German Broadcasting Corporation and, eventually, Joseph Goebbels. Christopher Hampton's play is based on the testimony she gave when she finally broke her silence to a group of Austrian filmmakers, shortly before she died in 2016. 
Maggie Smith, alone on stage, plays Brunhilde Pomsel. 
Christopher Hampton's play is drawn from the testimony Pomsel gave when she finally broke her silence shortly before she died to a group of Austrian filmmakers, and from their documentary A German Life (Christian Krönes, Olaf Müller, Roland Schrotthofer and Florian Weigensamer, produced by Blackbox Film & Media Productions).
'Maggie Smith makes a stunning return to the stage'

Ann Treneman, The Times ★★★★★
'An acting master-class'

Dominic Cavendish, The Daily Telegraph ★★★★★
'Maggie Smith returns in triumph'

Michael Billington, The Guardian ★★★★
'A brilliant performance'

Sarah Hemming, Financial Times ★★★★★
'Maggie Smith returns triumphantly'

Henry Hitchings, Evening Standard ★★★★
'This surely is the theatre event of the year'

Aleks Sierz, i ★★★★★
Choose Dates & Book
General Information
This production is currently SOLD OUT.  Please do not buy tickets from any third party websites offering tickets, these sites have not been given tickets by us, if you see it report it to boxoffice@bridgetheatre.co.uk and we will follow up with those sites directly to get these tickets taken down.
If you have tickets and can no longer make the performance of A German Life please email boxoffice@bridgetheatre.co.uk  and we can assist you in returning these tickets, our full returns policy can be found on our Terms and Conditions of Sale.
If you are found to be re-selling tickets for a profit your tickets will be cancelled and your account suspended with us.
Do ensure you are signed up to our mailing list for updates on any ticket releases.
Ticket Prices
£69.50, £55, £39.50, £25, £15
Reduced prices for previews
Premium tickets available
£15 day seats available from 10am on the day of the performance at the box office in person – 1 ticket per person. Subject to availability.
Download TodayTix to get exclusive £20 lottery tickets
Young Bridge £15 Allocation
Under 26? – join our
Young Bridge
scheme and access to an exclusive allocation of £15 tickets
Log on
to your account and look for the starred seats when buying online
Performance Schedule
Monday to Saturday 7.30pm
Running time
1 hr 40 mins approx (no interval)
From the programme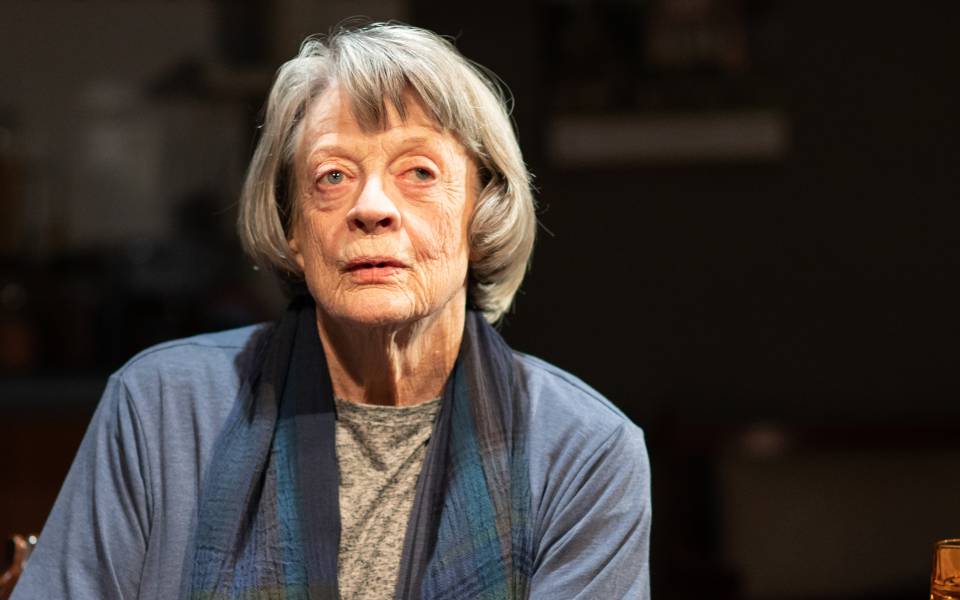 Directors of the film A German Life
We came across Brunhilde Pomsel whilst doing research on a different matter and immediately saw this as a 'once-in-a-lifetime' chance to portray one of the last contemporary witnesses who had been actively involved at the centre of the…
More →
Cast
Brunhilde Pomsel
Maggie Smith
Creative Team
Writer
Christopher Hampton