Allelujah!
Allelujah! was captured by National Theatre Live and will be screened in cinemas nationwide on Thursday 1 November. Find your nearest venue at ntlive.com
The Beth, an old fashioned cradle-to-grave hospital serving a town on the edge of the Pennines, is threatened with closure as part of an NHS efficiency drive. Meanwhile, a documentary crew eager to capture its fight for survival follows the daily struggle to find beds on the Dusty Springfield Geriatric Ward, and the triumphs of the old people's choir (newest member: the Pudsey Nightingale). 
"Singalongs and Bennett's stinging wit light up a state-of-the-nation play"

The Guardian ★★★★
"Alan Bennett's new hospital drama is just what the doctor ordered"

Daily Telegraph ★★★★
"Leaves you bobbing on a wave of happiness."

The Independent ★★★★
"Generosity, passion and a good heart. Hugely enjoyable."

Whats on Stage ★★★★
Choose Dates & Book
General Information
Ticket Prices
Seated tickets: £65, £50, £35, £25, £15
Reduced prices for previews and midweek matinees
Premium tickets available
Young Bridge members can access an exclusive allocation of £15 tickets in Gallery 3 by logging into their account.
Download TodayTix to get exclusive £20 daily rush tickets
Performance Schedule
Monday to Saturday 7.45pm, Wednesday & Saturday 2.30pm
Length
Approx 2 hours 35 minutes (including 20 minute interval)
From the programme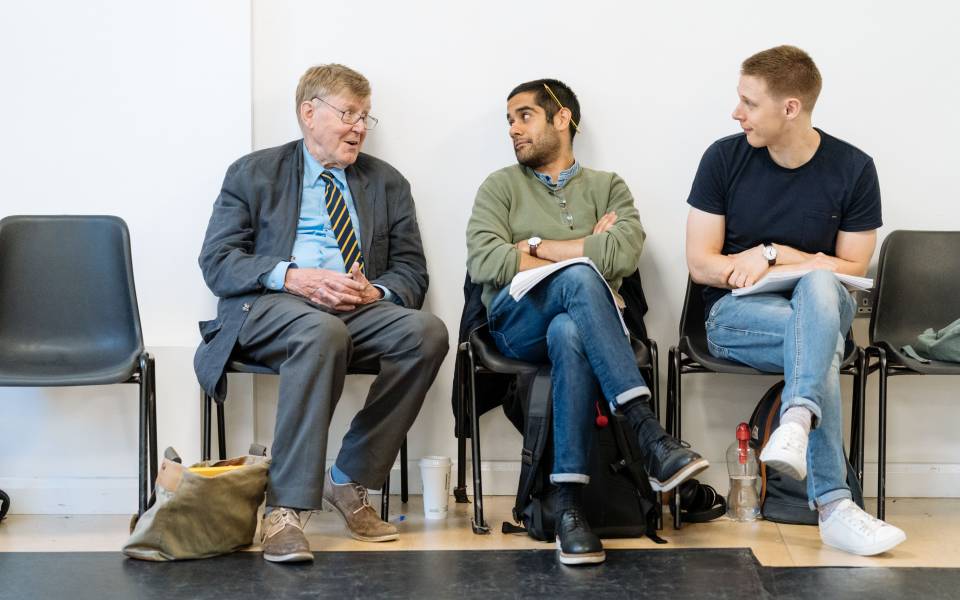 I have been writing plays (slightly to my surprise) for 50 years and more and it is a bit late in the day to confess that I tend to write a play before I do the research for it. Otherwise, knowing myself, I'm likely to get too interested not to say bogged…
More →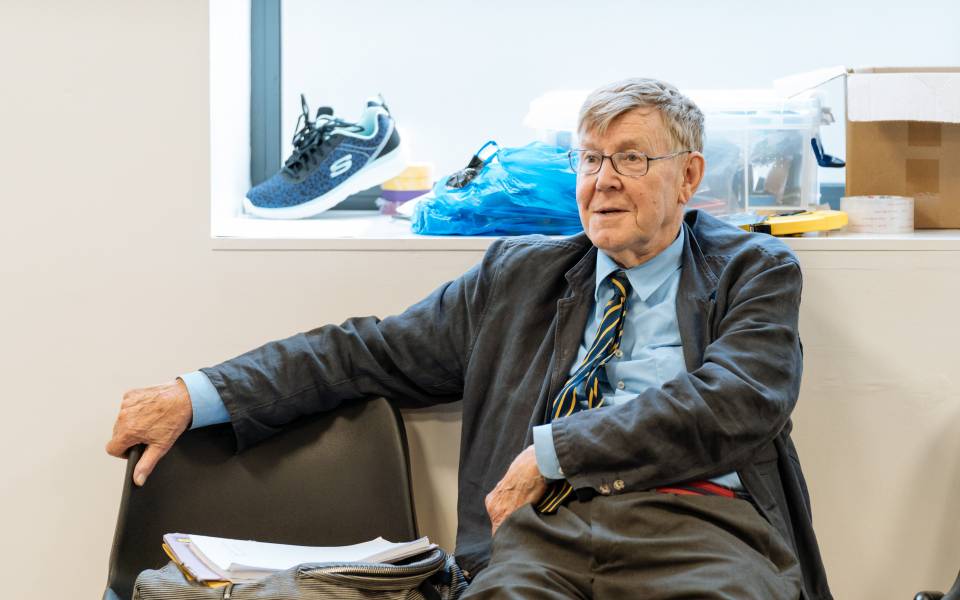 Fintan O'Toole
Samuel Beckett complained of being "damned to fame". Alan Bennett might justifiably complain of being doomed to amiability. Indeed, in his published diaries, we hear precisely this lament: "I shall still be thought to be kindly, cosy…
More →
Cast
Creative Team
Choreographer
Arlene Phillips
Lighting Designer
Natasha Chivers
Sound Designer
Mike Walker
Hair and Wigs
Campbell Young Associates
Music Director
Richie Hart