John Gabriel Borkman
John Gabriel Borkman, once an illustrious entrepreneur, has been brought low by a prison sentence for fraud. As he paces alone in an upstairs room, bankrupt and disgraced, he is obsessed by dreams of his comeback. Downstairs, his estranged wife plots the restoration of the family name. When her sister arrives unannounced, she triggers a desperate showdown with the past.
Simon Russell Beale plays Borkman in Ibsen's towering masterpiece.
Choose Dates & Book
General Information
Ticket Prices
£72.50, £57.50, £39.50, £25, £15
Reduced prices for previews & midweek matinées
Premium tickets available
Performance Schedule
Monday–Saturday: 7.30pm
Wednesdays & Saturdays: 2.30pm
Length 
TBC
Access Performances 
Audio Described: Saturday 27 March, 2.30pm
Captioned: Wednesday 7 April, 7.30pm
Cast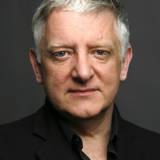 Simon Russell Beale
Creative Team