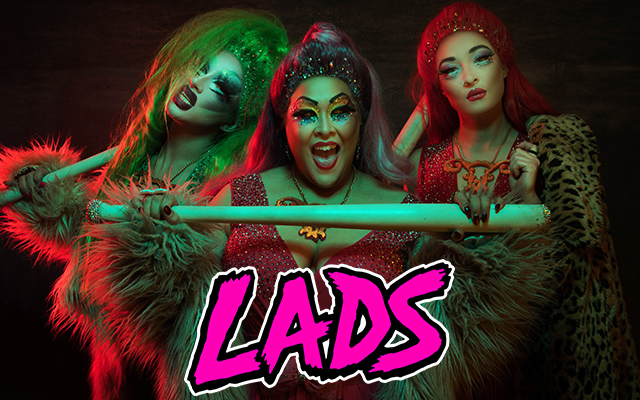 The Bridge After Dark
LADS
BSL interpreted & audio described performances
17 December - 19 December 2020
We are sorry to inform you due to circumstances out of our control sadly we are having to postpone performances of LADS, part of the Bridge After Dark series.
We intend to re-schedule the performances as soon as possible in the new year and will let you know shortly about their new dates. We'd be happy to hold on to your booking for you and transfer your tickets to the new dates once rescheduled.
Of course if you'd prefer a credit note (always very helpful) or refund, we can process that for you too.  Lastly, if you would like your tickets transferred to one of our other Bridge After Dark performances, do let us know which one and we can sort that for you too.
To let us know how you would like to proceed, please be in touch with us at boxoffice@bridgetheatre.co.uk. As ever we appreciate your patience as we work through your emails.
————————————
This festive season, join the LADS for a rip-roaring celebration of the artists who are kicking down doors and taking names.
Since their birth in 2016, the LADS have pushed gender boundaries with a glorious array of jaw-to-the-floor talent and general badassary.
Originally created by three award-winning, queer female artists – Lilly SnatchDragon, Scarlett O'Hora and Lolo Brow in a sweaty attic in Camden (HerUpstairs). The LADS show has since sold out venues across London, including The Bush Theatre, The Royal Vauxhall tavern and The Vaults Theatre.
Maintaining their boisterous reputation the LADS crash back into action for their biggest, baddest event yet; serving you the loudest, unladylike, unmissable talent.
With thunderous performances, shocking art and killer circus, this monster welcomes ALL to dance on the Patriarchy's grave.
All of LADS shows will be BSL interpreted and audio described.
Tickets: £29, £23, £19
Length: Approx 60 mins
Sold Out