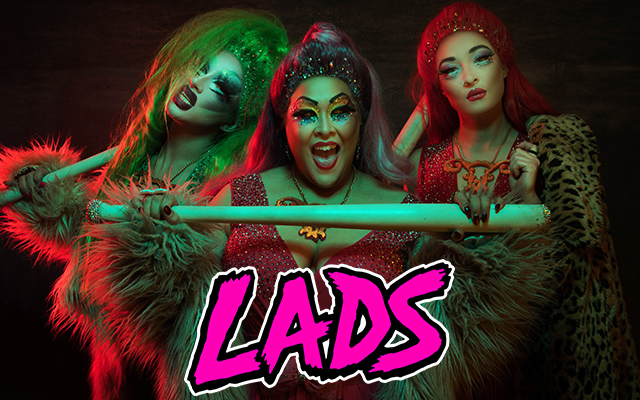 The Bridge After Dark
LADS
17 December - 19 December 2020
This festive season, join the LADS for a rip-roaring celebration of the artists who are kicking down doors and taking names.
Since their birth in 2016, the LADS have pushed gender boundaries with a glorious array of jaw-to-the-floor talent and general badassary.
Originally created by three award-winning, queer female artists – Lilly SnatchDragon, Scarlett O'Hora and Lolo Brow in a sweaty attic in Camden (HerUpstairs). The LADS show has since sold out venues across London, including The Bush Theatre, The Royal Vauxhall tavern and The Vaults Theatre.
Maintaining their boisterous reputation the LADS crash back into action for their biggest, baddest event yet; serving you the loudest, unladylike, unmissable talent.
With thunderous performances, shocking art and killer circus, this monster welcomes ALL to dance on the Patriarchy's grave.
Tickets: £29, £23, £19
Length: Approx 60 mins
Book Now