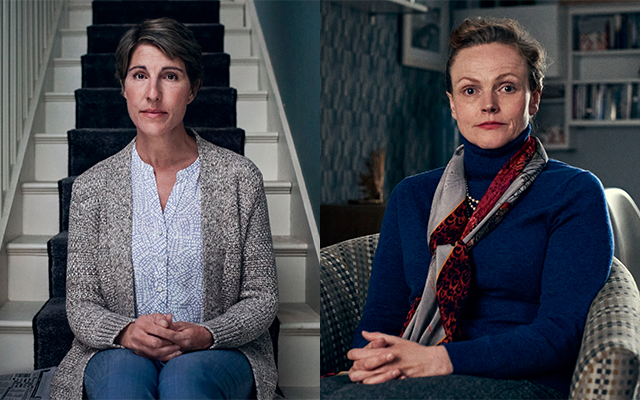 Nights in the Gardens of Spain & Miss Fozzard Finds her Feet
30 September - 24 October 2020
Nights in the Garden of Spain
Performed by Tamsin Greig, directed by Marianne Elliott
Rosemary recalls the morning she was accosted by her neighbour Fran, who'd shot her husband. Though she's been sexually abused for five years, Fran is given a two-year sentence; and as Rosemary's friendship with her deepens, she has to look again at her own marriage. Tamsin Grieg plays Rosemary.
Miss Fozzard Finds her Feet
Performed by Maxine Peake, directed by Sarah Frankcom
Miss Fozzard has a new chiropodist, Mr. Dunderdale, whose attention to her feet seems sometimes to go beyond the line of duty. Their weekly appointments soon raise the tricky question of who's treating whom? Maxine Peake plays Miss Fozzard.
Tickets: £55, £39.50, £25, £15
Download TodayTix to get exclusive £15 daily rush tickets
Run time: Approx 78mins, there will be a short changeover between monologues, no interval
Creatives: Alan Bennett (Writer), Bunny Christie (Design), Jon Clark (Lighting Design), Gareth Fry (Sound Design), Luke Halls (Video Design), George Fenton (Music)
Book Now