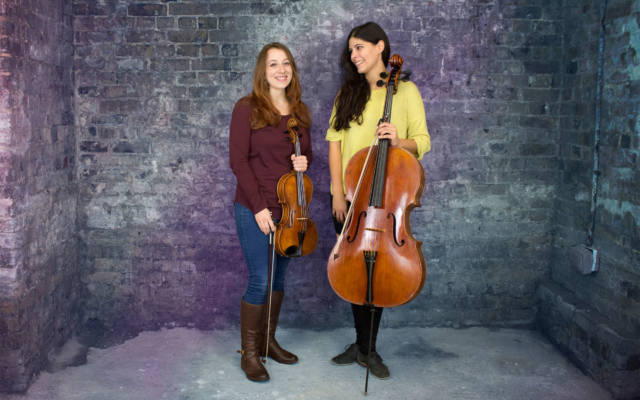 Southbank Sinfonia
6 April 2018 - 1:00pm
For the first time, witness the theatrical magic of an entire orchestra at The Bridge.
You can experience a symphony like never before, with a number of seats among the players, enabling you to sit at the very heart of the drama. Your guides will be the boundless young musicians of Southbank Sinfonia – acclaimed for its role in the National Theatre's Amadeus.
With conductor Jonathan Berman, they will perform Schumann's Symphony No.3. Inspired by the composer's journeys up the Rhine, the symphony casts you through ravishing musical landscapes, one moment sun-dappled, the next shrouded by storms. Among the musicians, actors will voice the Romantic poets and dreamers who, like Schumann, longed to find harmony in nature.
The orchestra will be joined by actors Adjoa Andoh (Julius Caeasar), Adelle Leonce and Nicholas Gerard-Martin (both in the National Theatre's Amadeus).
This daytime event can be complemented with lunch in The Bridge's bar – a quick work break with a signature St. JOHN sandwich or a more lingering afternoon of small plates in our light-filled foyer.
Tickets: £5 for the concert only, £12 for the concert plus lunch – lunch being a sandwich of your choice and a small glass of wine (125ml) or a tea/coffee.
There are a limited number of general admission seats amongst the orchestra at £10 each.
Running Time: 45 mins (approx)
Sold Out