The Southbury Child
After advice from the Prime Minister asking theatres to close, we are cancelling performances of I Remember It Well and The Southbury Child.
We intend to re-schedule both productions as soon as we can. We'll let you know about this as quickly as possible and hope very much that you will re-book. In the meantime, you are of course entitled to a refund – but you can, if you wish, choose for it to be refunded as a credit to your account. (That would be very helpful.)
If you have any questions about any of this, you can be in touch with us at boxoffice@bridgetheatre.co.uk. As you can imagine, we will have a lot of emails to respond to in the next few days, so we appreciate your patience as we process each one.
On a personal note, take care of yourself and the people around you. Stay well, and we'll be back for our next production, The Book of Dust – La Belle Sauvage, in July.
——-
Raffish, urbane and frequently drunk, David Highland has kept a grip on his remote coastal parish through a combination of disordered charm and high-handed determination.
But when his faith impels him to take a hard line with a bereaved parishioner, he finds himself dangerously isolated from public opinion. As his own family begins to fracture and his marriage falls apart, David must face a future that threatens to extinguish not only his position in the town, but everything he stands for.
Stephen Beresford's darkly comic new play is an exploration of family and community, the savage divisions of contemporary society and the rituals that punctuate our lives.
Alex Jennings makes his first appearance at the Bridge to lead this eagerly awaited return to the stage by a writer whose work includes The Last of the Haussmans at the National Theatre and the BAFTA-winning Pride.
Choose Dates & Book
General Information
Ticket prices 
£62.50 – £15
Premium tickets available
Performance schedule
Monday–Saturday: 7.30pm
Wednesdays & Saturdays: 2.30pm
Length
Approx 2hr 20mins – inc an interval
Access Performances 
Saturday 20 June 2.30pm – Captioned
Wednesday 24 June 2.30pm – Audio Described
Cast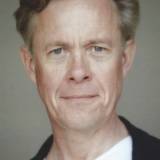 David Highland
Alex Jennings
Creative Team
Lighting Designer
Max Narula
Sound Designer
George Dennis
Casting Director
Robert Sterne
Props Supervisor
Lily Mollgaard