It was the first morning of rehearsals for The Lion, The Witch and The Wardrobe and 40 actors, stage managers and musicians were sitting in a circle in the foyer of the Bridge Theatre. Everyone introduced themselves – 'puppeteer', 'ensemble', 'understudying Aslan', 'White Witch', 'Lucy' – and then those who had brought copies of the book were asked to place them on the floor in the centre of the circle. The pictures on the front covers varied, but not much: two girls riding a lion, the yellow glow of a street lamp, the snow on the branches of fir trees. Some had extra features like a frozen stream, the dark turrets of a castle or the icy face of a glamorous witch. The book covers were glimpses of a worldwide phenomenon: a story published in 1950, and translated into nearly 50 languages, had sold more than 100 million copies.
One by one, each member of the company said how they had first encountered the story. Their experiences ranged from parents reading the book to them at bedtime to the cartoon and audio versions and the BBC series and the Disney movie. For one actor, the story was special because she came from a family of four. For two others, it was because as children their families had moved halfway across the world. One actor with parents who were religious hadn't been allowed to read the book because there were witches in it. Another actor with parents who were religious had been encouraged to read the book because it had a Christian theme. Someone said he hadn't liked animals as a child but thought that if animals could be like this he would give them a second chance. Someone else said he had loved hiding in small places as a child, but his family didn't have a wardrobe. "If only it had been called The Lion, The Witch and The Washing Machine."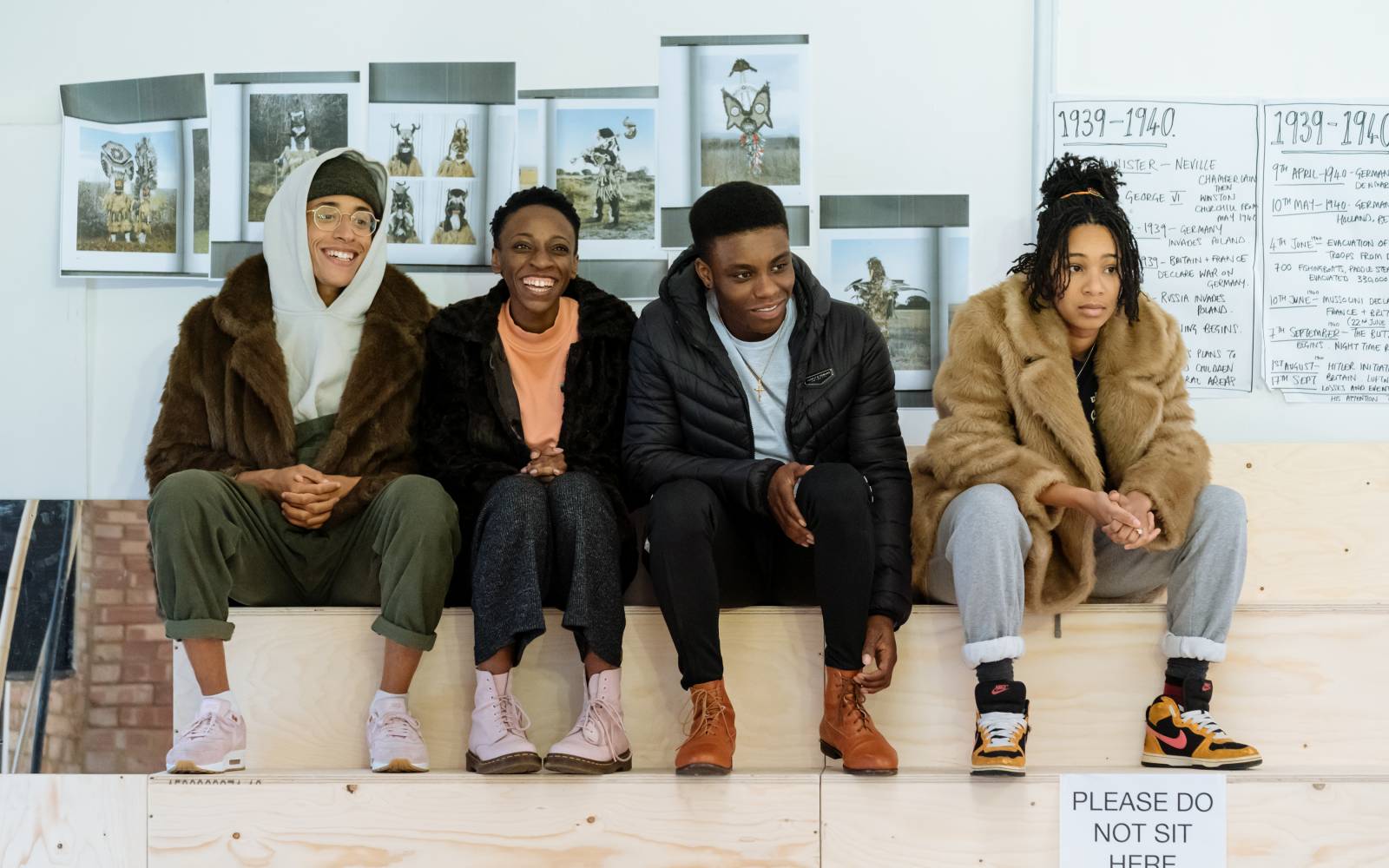 The director, Sally Cookson, had read the book to her seven-year-old daughter: "She made me read it in almost one hit. I wasn't allowed to go downstairs until I had done another chapter and another chapter and another chapter. He's very clever, C S Lewis, because he ends each chapter with a real cliffhanger." But when she re-read the book (when she was thinking about how it might be done on stage) she wanted more than cliffhangers. This time she was looking for "the heart of the story" and she didn't have to look far. The first sentence introduces the Pevensie children: Peter, Susan, Edmund and Lucy. The second sentence explains that the four of them: "were sent away from London because of the war". A traumatic event gets mentioned in the briefest of ways, but the brevity itself was the clue. "Something monumental is happening in their lives that is forcing them away from everything they love and they are having to survive in a world in which they have no power and no idea what is going to happen in the future. These are real children."
That first morning, the cast sat cross-legged on the floor as the stage designer, Rae Smith, took them through the 26 scenes that lead from a railway station in London to a house in the countryside, with an empty room and a big wardrobe. She stood next to a black box, a bare model of the set, with jagged white lines on the floor, which she said would light up and divide the stage. The cast looked on at the tiny representations of the characters that they would soon become. There was a storyboard of 52 large printouts, beginning with 'Leaving Home. The Train Sequence'. In the corner of each page, four terms were printed: 'Scenic elements', 'Props', 'Flying', 'Puppets'. As Rae Smith moved from one printout to the next, the entries in these categories became more and more detailed. Some effects were easier to achieve on a desktop computer than on the stage: on a screen, you could make a figure disappear with a squiggle of smoke. It was exactly these challenges that couldn't be planned in advance. They could only be worked out in rehearsals. Each of the actors would be encouraged to improvise around the script, and the writer in the room, Adam Peck, would be listening for everything that would make this story as accessible as possible to a contemporary audience. No-one would be using a Latin expression like "pax". If an actor said they didn't feel comfortable saying  "I shan't", and would prefer to say "I won't", then that change went in. "It is set in war-torn Britain," he said, "but they speak like modern children, they behave like modern children."
The cast went down the steps from the foyer into the auditorium to have a look at the stage, following the same route that the audience would soon take as they entered with their green labels as evacuees. In six weeks' time the cast would be back here for the technical rehearsals and the previews, but from tomorrow onwards they were moving to two large rooms in south London. One was a rehearsal room where they would find posters had been stuck up on the walls explaining when Germany had invaded Poland and when Britain and France declared war on Germany and when Britain made plans to evacuate children from the cities to rural areas. Those precise documentary details were placed alongside fantastical ones: a map of Narnia and a chart that compared 'Earth time' and 'Narnia time'.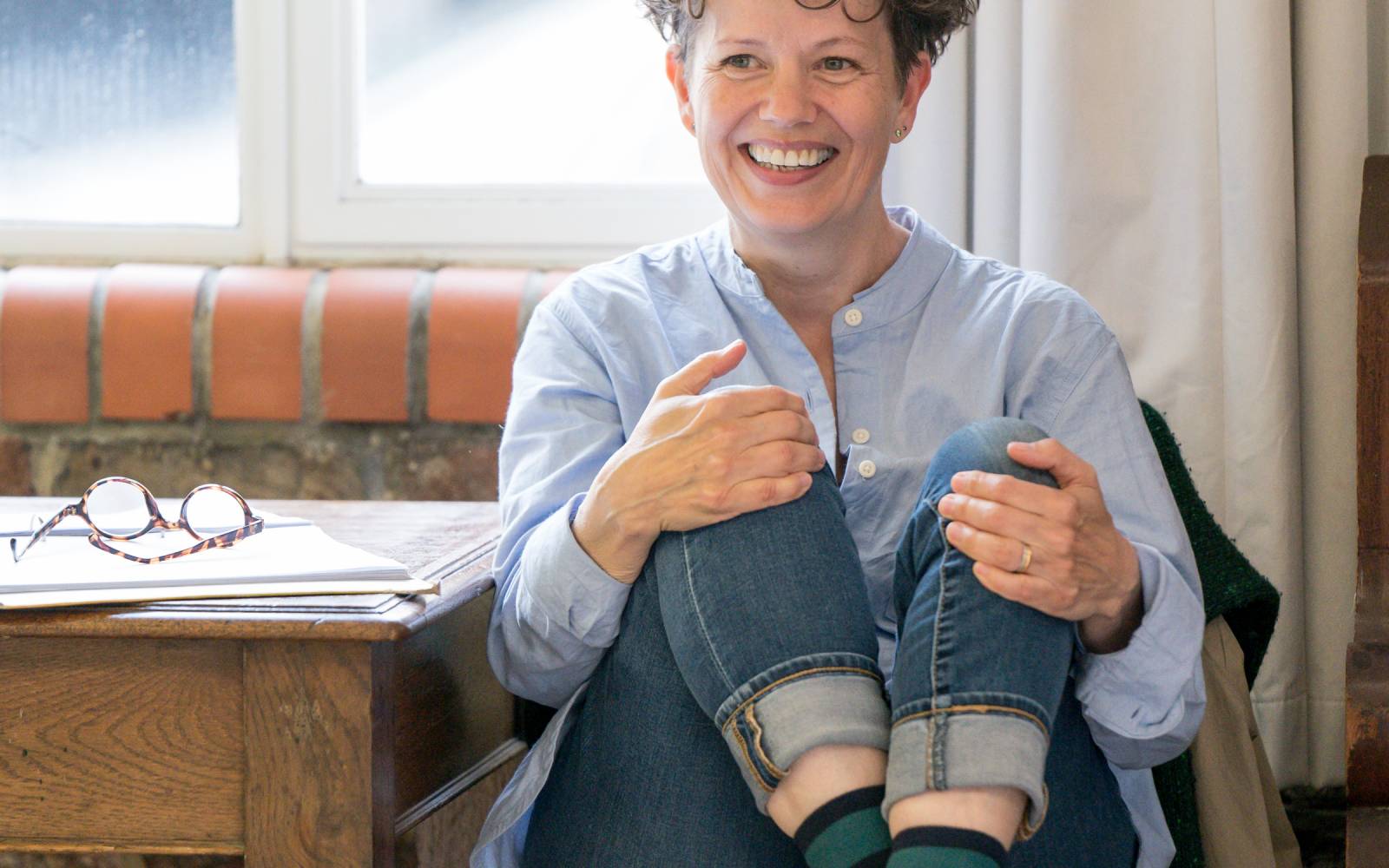 In the room next door to that, the cast would find rows of costumes hung neatly on rails next to the ironing board and the sewing machine. A spreadsheet of breathtaking complexity listed every character from the evacuees and Mrs Macready to squirrels, kangaroos, pheasants, badgers and white peacocks. For every character on the sheet there was a long row of columns for height, clothing size, shoe size, chest size, bra size, waist size, hip size and inside leg. C S Lewis had used a mix of legends and mythologies—Greek, Roman, Christian, Norse—as he peopled his story with nymphs, fauns, and Father Christmas. This had annoyed his close friend, J R R Tolkien, author of The Lord of the Rings, who had a much stricter sense of what could or couldn't be included. It was Lewis's eclectic and expansive vision that now filled a large room in Clapham with clothes rack after clothes rack.
The story had started from a single image: "a faun carrying an umbrella and parcels in a snowy wood". This was a picture that had come to Lewis when he was 16 years old. But if the origins of the production were purely playful, its execution as a piece of theatre could not be, which was why the first morning ended on a brisk note of realism from the director. It was like the whistle blowing on the station platform. Today had been the only time when they would sit around talking. From tomorrow onwards, they would be up and on their feet. They would be entering their own imaginative world, and meeting their own challenges, not knowing exactly where things might lead or what might happen. Everyone was asked to refrain if they possibly could from looking at their phones in the rehearsal room. There would be rehearsals on Saturdays. There would be some rehearsals in the evenings. Rehearsals would start at ten. Please be prompt.
Robert Butler, October 2019
Robert Butler is an author and journalist who has written extensively about theatre.
This article was originally published in the production's programme.
Photos by Manuel Harlan.
Further reading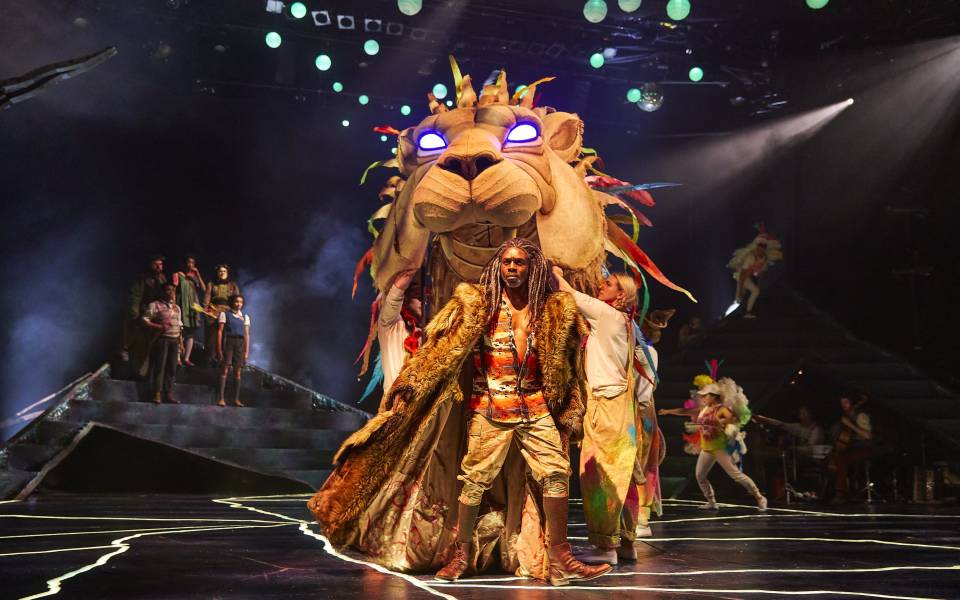 Ella Risbridger
Everyone knows Narnia, or some version of it. Even if you've never read CS Lewis (maybe you saw the 1980s BBC adaptation of The Lion, The Witch & The Wardrobe, or the big-budget blockbuster) you probably know Narnia: the land where it's "always winter…
More →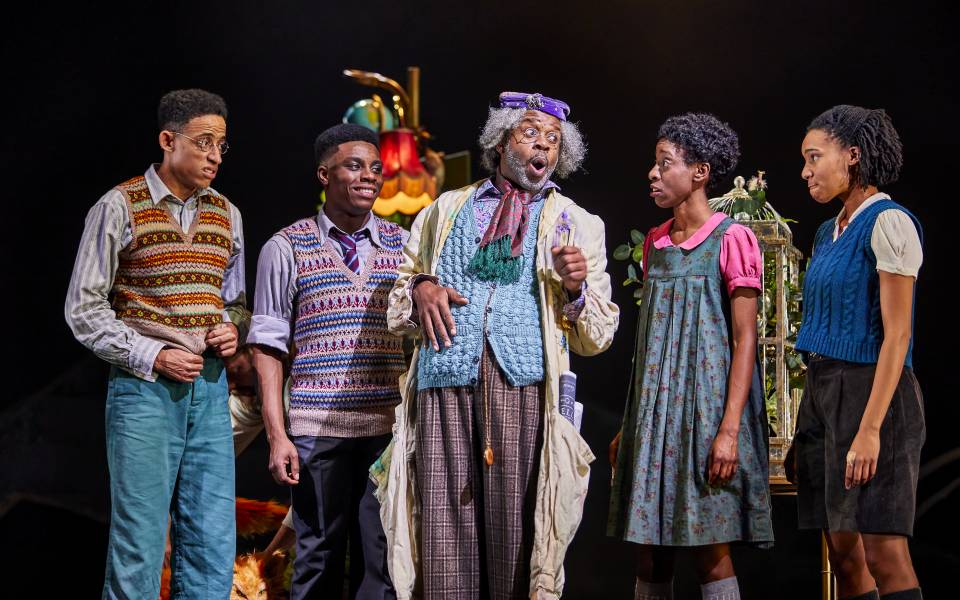 Julie Summers
From today's perspective, a situation where upwards of a million families would agree to send their children away from home, to strangers in the countryside, or even abroad, for an unknown period is almost unimaginable. Yet during the Second…
More →