Bach & Sons
Johann Sebastian Bach, irascible and turbulent, writes music of sensuous delight for his aristocratic patrons, and gives voice to his deep religious faith in music for the church. He's touchy, he's fabulously rude, he has high standards (he stabs a bassoonist for playing badly) and he's constantly in trouble with his employers.
Music is the family business – both his wives and all his children are musicians. His eldest son, Wilhelm, is brilliant, chaotic and paralysed by his father's genius. Tense, industrious Carl is less talented than his father but more successful. As the years pass, their gripping family drama provokes furious arguments about love, God and above all music. What is it for – to give pleasure, like a cup of coffee in the sun, or to reveal the divine order that gives life its meaning?
Nina Raine's beautiful, profound and funny new play is an anthem to the art that draws us together and sings of our common humanity.
Choose Dates & Book
General Information
Performances of Bach & Sons are currently on sale with socially distanced seating; when government guidelines allow these performances will move to full seating capacity. 
Ticket Prices
£69.50, £57.50, £39.50, £25, £15
Previews & midweek matinees £59.50, £47.50, £35, £25, £15
Download TodayTix to get exclusive £20 daily Rush tickets
Performance Schedule
Monday – Saturday: 7.30pm
Wednesdays & Saturdays: 2.30pm
Length 
Approx 2hrs 30mins, including interval
Access performances
Captioned: Wednesday 25 August 2.30pm
Audio Described: Saturday 21 August 2.30pm
Cast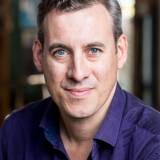 Understudy Johann Sebastian Bach and Prince Frederick
Nick Barclay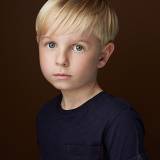 Johann Gottfried Bernhard Bach
William Barker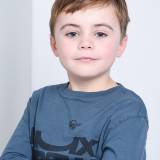 Johann Gottfried Bernhard Bach
Teddy Button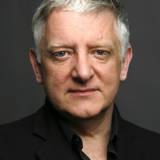 Johann Sebastian Bach
Simon Russell Beale
Simon Russell Beale made his Bridge debut last year in A Christmas Carol, also directed by Nicholas Hytner whom he has previously collaborated with on The Alchemist, Much Ado About Nothing, Major Barbara, Collaborators, London Assurance and Timon of Athens all at the National Theatre.  In 2019 he was seen in The Lehman Trilogy at the National Theatre and in the West End and later reprised the role in 2020 on Broadway.  As well as being the recipient of multiple theatre awards, in 2003 he was made a CBE for his services to the Arts and in 2019 he was made a Knight Bachelor.
May 2021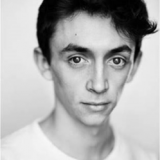 Carl Philipp Emanuel Bach
Samuel Blenkin
Samuel Blenkin's theatre credits include The Ocean at the End of the Lane for the National Theatre and Harry Potter and the Cursed Child at the Palace Theatre.  His film credits include The French Dispatch and Misbehaviour.  On television his credits include Atlanta, Dracula, Pennyworth, Peaky Blinders, Grantchester and Doctors.
May 2021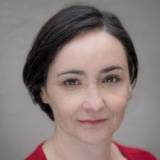 Maria Barbara Bach
Pandora Colin
Pandora Colin's theatre credits include 8 Hotels for Chichester Festival Theatre, Our Town for Regent's Park Open Air Theatre, A Midsummer Night's Dream and Julius Caesar for Sheffield Theatres, The Vote for the Donmar Warehouse and After the Dance, Every Good Boy Deserves Favor, Women of Troy and Some Trace of Her all for the National Theatre.  On film her credits include Earwig and The Witch, Aftermath and The Lady in the Van.  On television her credits include Master of None, Chernobyl, Delicious, Penny Dreadful and Toast of London.
May 2021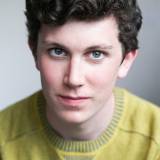 Understudy Carl Philipp Emanuel Bach and Wilhelm Friedemann Bach
Al Coppola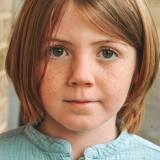 Johann Gottfried Bernhard Bach
Ardan Hennelly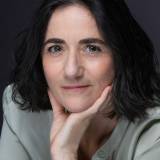 Ruth Lass' theatre credits include Crooked Dances for the Royal Shakespeare Company, Equus for Theatre Royal Stratford East and Great Apes for the Arcola Theatre.  She also played Ariel in The Tempest at the Barbican and Gertrude in Hamlet at Riverside Studios.  Her film credits include Disobedience, The Book of Gabrielle, Indian Summer/ Alive and Kicking and Mad Cows.  Her television credits include Strike: Lethal White, Silent Witness, Houdini and Doyle and White Teeth.
May 2021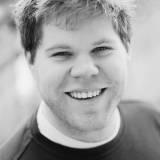 Wilhelm Friedemann Bach
Douggie McMeekin
Douggie McMeekin's theatre credits include Dirty Crusty at the Yard Theatre, The Night Before Christmas for Southward Playhouse, A Midsummer Night's Dream for the Young Vic and Wendy & Peter for the Royal Shakespeare Company.  His film credits include Nasty Women, The Hustle and The Call Up.  On television his credits include The Beast Must Die, Harlots, Chernobyl, Traitors and The Crown.
May 2021
Anna Magdalena Wilcke
Racheal Ofori
Writer and performer Racheal Ofori's theatre credits include Rare Earth Mettle for the Royal Court Theatre, Three Sisters for the National Theatre for which she received an Ian Charleson special commendation, Pygmalion for Headlong and West Yorkshire Playhouse, Romeo and Juliet at the Garrick and The Merchant of Venice at Shakespeare's Globe. Her one-woman shows are Portrait, which played to sell-out audiences at the Edinburgh Fringe prior to a UK Tour and So Many Reasons which ran at Soho Theatre.  Her television credits include Sliced, In The Long Run, Treadstone and Entreprice. Ofori's film credits include Artemis Fowl, Guns Akimbo and Ready Player One.
May 2021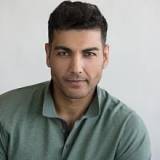 Frederick the Great
Pravessh Rana
Pravessh Rana is making his professional stage debut in Bach & Sons having graduated from LAMDA.  His television credits include The Serpent and Foundation. 
May 2021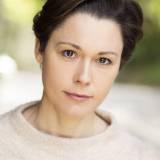 Understudy Maria Barbara Bach, Anna Magdalena Wilcke and Katharina
Zara Tomkinson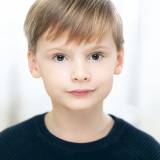 Johann Gottfried Bernhard Bach
Harry Weston
Creative Team
Nina Raine's other plays include Stories, Consent, Tiger Country, Rabbit and Tribes as well as an adaptation of The Drunks by the Durnenkov Brothers.  She was shortlisted for the 2004 Verity Bargate Award and awarded the 2006 Evening Standard and Critics' Circle Awards for Most Promising Playwright for her debut play Rabbit.  Tribes won the Drama Desk Award for Outstanding Play, the New York Drama Critics' Circle Award for Best Foreign Play and the Off-Broadway Alliance Award for Best New Play and has been performed in eighteen different countries. Raine was nominated for a Susan Blackburn Smith Award for Stories and Consent.
May 2021
Nicholas Hytner co-founded London Theatre Company with Nick Starr.  For the Bridge Theatre he has directed Young Marx, Julius Caesar, Allelujah!, Alys, Always, A Midsummer Night's Dream, Two Ladies, Beat the Devil, The Shrine, Bed Among the Lentils and A Christmas Carol.  Previously he was Director of the National Theatre from 2003 to 2015. His book Balancing Acts is published by Jonathan Cape.
May 2021
Set Designer
Vicki Mortimer
Costume Designer
Khadija Raza
Music supervised by
George Fenton
Lighting Designer
Jon Clark
Theatre includes, for the Bridge, Alys, Always; for the National Theatre The Lehman Trilogy, I'm Not Running, Absolute Hell, Amadeus, As You Like It, The Beaux' Stratagem, Othello, The Effect, Collaborators, A Woman Killed With Kindness, Hamlet, Greenland, Pains of Youth, Our Class, Damned by Despair, Women of Troy, The Cat In The Hat, Beauty & the Beast and Hansel and Gretel. For the RSC: Hamlet, The Tempest, The Comedy of Errors, Twelfth Night, The Merchant of Venice, The Homecoming, The Winter's Tale and King Lear (also New York). In the West End The Lehman Trilogy, The Inheritance, The Jungle, Betrayal, Pinter at the Pinter Season, Frozen, Cat on a Hot Tin Roof, Doctor Faustus, Made in Dagenham, King Charles III (also Broadway), The Commitments, I Can't Sing! The X-Factor Musical, The Ruling Class, Apologia, The Maids, The Pride, Three Days of Rain, The Little Dog Laughed, The Lover and The Collection, and Pinter's People. For the Young Vic: The Inheritance, The Jungle (also New York and San Francisco), Life of Galileo, Once In A Lifetime, A Streetcar Named Desire (also New York), A Season in the Congo, Street Scene and Been So Long. For the Almeida Richard III, King Charles III, and American Psycho. For the Donmar Warehouse Limehouse, Trelawny of the Wells, Moonlight and Polar Bears. For the Old Vic: The Lorax (also Toronto, Minneapolis and San Diego). At the Lyric Hammersmith: Fatherland (also MIF), Tipping the Velvet, and The Birthday Party. For the Royal Court Ten Billion, Red Bud, Aunt Dan and Lemon, The Pride, and Gone Too Far! Other theatre includes: Into the Woods at Regent's Park; Salomé for Headlong; and Water and Silence for Filter.
Opera includes The Exterminating Angel for The Metropolitan Opera (also Royal Opera House, Salzburg Festival, Royal Danish Opera); Lucia di Lammermoor (also Greek National Opera), L'Étoile, Kròl Roger (also Opera Australia; Green Room Award for Best Lighting Design), and Written on Skin (also Festival d'Aix-en-Provence, Lincoln Center NY, Bolshoi Moscow, Paris, Amsterdam, Vienna, Toulouse) for the Royal Opera House; Hamlet at Glyndebourne (also Adelaide Festival); The Turn of the Screw (at Open Air Theatre); La Bohème (also DNO), Wozzeck, Caligula and The Return of Ulysses (at the Young Vic) for ENO; and The Perfect American for Teatro Real, Madrid (also ENO).
Awards Knight of Illumination and Green Room Australia.
April 2019
Sounds Designer
Gareth Fry
Training Central School of Speech & Drama (in theatre design).
Theatre includes Harry Potter and the Cursed Child in the West End and New York; The Encounter for Complicité; The Barber Shop Chronicles, Othello, The Cat in the Hat, A Matter Of Life and Death, Attempts on Her Life, Waves and John (DV8) at the National Theatre; Still No Idea for Improbable; As You Like It at Regent's Park; Let The Right One In at the Abbey, Dublin; Cat on a Hot Tin Roof and A Christmas Carol in the West End; Woyzeck at the Old Vic; City of Glass for Manchester HOME and Lyric Hammersmith, Peter and the Starcatcher at Northampton; Boy at the Almeida; First Love is the Revolution at the Soho; The Glass Menagerie for Headlong. Other work includes The Master and Margarita, Shun-kin and Endgame for Complicité; Black Watch for National Theatre Scotland; The Secret Agent for Theatre O; The Noise for Unlimited; The Cherry Orchard, Wild Swans and Hamlet at the Young Vic; Victory Condition, B and Road at the Royal Court; and Othello for Frantic Assembly. 
International work includes Reise Durch die Nacht at Schauspiel, Cologne; Richard III at the Old Vic, BAM and world tour, nominated for Best Sound Drama Desk; and Die Gelde Tapete and Fraulein Julie for the Schabühne, Berlin.
Exhibitions include David Bowie Is, Glastonbury Land & Legend, Shakespeare: Greatest Living Playwright, Five Stages of Truth at the V&A; Digital Revolution at Barbican Curve; By the deep, by the mark – Eloise Hawser; Perfume at Somerset House; Moments of Silence at the Imperial War Museum; and Tycho Brahe in Denmark.
Events include Somerset House Film4 Summer Screen & Ice Rink, Bloom, Five Telegrams (EIF opening events); Hampton Court 500 Rewind, Lighting the Sails 2014 (VIVID Live, Sydney), Soundscape Design and the Opening Ceremony of the 2012 Olympic Games. 
Immersive film & TV include Hear Their There Here for iOS and Android, St Ann's Warehouse; Cla'am (winner Best Short, Raindance); Draw Me Close (VR, NT ISS, selected for Tribeca and Vienna Film Festivals); advertising campaigns for Expedia, Bose, Volvo, Philips; and The Snow Queen, The Nutcracker, Alice in Wonderland and A Christmas Carol for BBC CBeebies.
Radio includes Omay, Jump, OK Computer and The Overwhelming.
Awards include Olivier, Tony, Drama Desk and Outer Critics Circle Awards for Harry Potter and the Cursed Child; Special Tony, Drama Desk, Helpmann and Evening Standard Awards for The Encounter (with co-designer Pete Malkin); Olivier and Helpmann Awards for Black Watch; Olivier Award for Waves; and IRNE Award for Wild Swans.

February 2019
Associate Director & Movement Director
James Cousins
Theatre includes choreography for Until We Stand for StoneNest; Rosalind, Without Stars, Everything and Nothing (also NAFA Singapore) and There We Have Been for James Cousins Company; Photographs and Souvenirs for Oper Graz; With Nothing More Than Hope for Royal Ballet of Flanders; and Still It Remains and Jealousy (also Print Room, London) for Scottish Ballet. 
As a dancer, Mark Brew Company: Fusional Fragments at the QEH and ROH; Yorke Dance Project for Glastonbury Festival and tour; and Matthew Bourne's Swan Lake on Broadway and UK and Italian tour.
Short films include choreography for Adrift for Scottish Ballet and Varia for Canvas & James Cousins Company/British Council; and movement direction for Shadows for Nadav Kander.
Films Anna Karenina and Matthew Bourne's Swan Lake, as a dancer.
Awards 2011 winner of the New Adventures Choreographer Award.
June 2019
Costume Supervisor
Eleanor Dolan
Props Supervisor
Lily Mollgaard
Wigs, Make-Up & Hair Design Supervisor
Suzanne Scotcher
Casting Director
Robert Sterne
Production Manager
Kate West