My Name is Lucy Barton
The play will be released as an audiobook on 4 Feb, read by Laura Linney.
Unsteady after an operation, Lucy Barton wakes to find her mother sitting at the foot of her bed. She hasn't seen her in years, and her visit brings back to Lucy her desperate rural childhood, and her escape to New York. As she begins to find herself as a writer, she is still gripped by the urgent complexities of family life.
Pulitzer Prize winner Elizabeth Strout's best-selling short novel, a haunting dramatic monologue, captivated readers in 2016.
Lucy Barton will be played by three-time Academy Award and four-time Tony nominee Laura Linney.
"Deeply affecting, heartbreaking. A powerful storyteller immersed in the nuances of human relationships, weaving family tapestries with compassion, wisdom and insight." The Observer
Laura Linney Photo: Jason Bell
Linney is simply superb

The Times ★★★★★
Elizabeth Strout's novel works outstandingly on stage.

The Guardian ★★★★
A deeply affecting performance of real directness. Richard Eyre's production is exquisitely modulated.

Independent ★★★★
Rona Munro has skilfully and faithfully adapted Strout's novel

Evening Standard ★★★★
This is special. A magical performance. Deeply sensitive and beautifully modulated. Extraordinary and wonderful.

whatsonstage.com ★★★★★
From the programme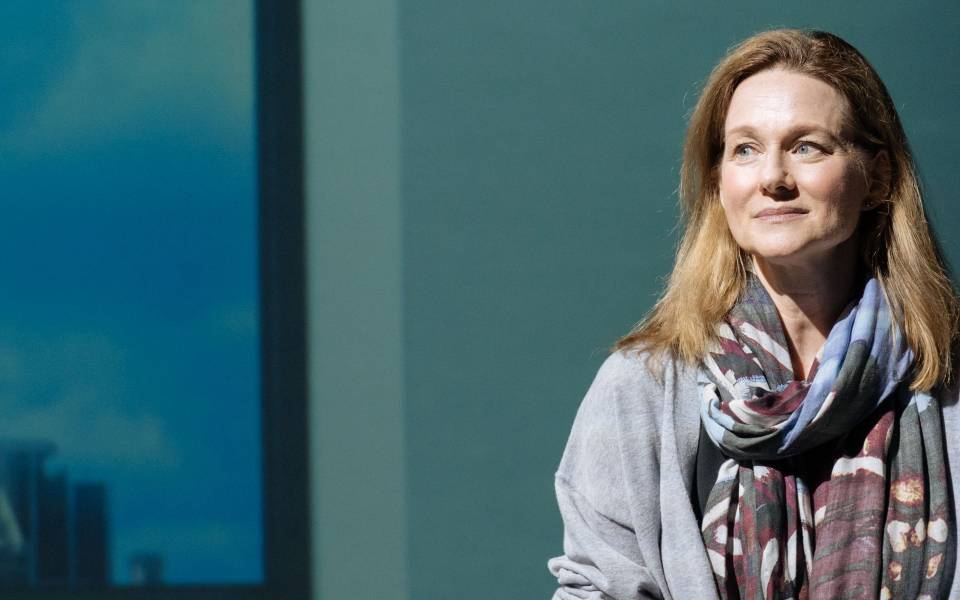 A conversation between Elizabeth Strout & Rona Munro
RM Hullo Elizabeth. The plan of interviewing you by email sounded like a great idea until I sat down here to start this conversation, I realised there are things I might like to ask you when we meet, and there are certainly things I want to ask …
More →
Cast
Creative Team
Lighting Design
Peter Mumford
Sound Design
John Leonard
Projection Design
Luke Halls