White Noise
"Parks has written precisely the play for this anguished moment" –  Alexis Soloski
Thirty-somethings Leo, Misha, Ralph and Dawn have been inseparable since college.
Making their way together in the big city, they are liberal, open-minded and socially aware. Misha is producing the hit online show 'Ask A Black';  Ralph is waiting for tenure at his university, and as a lawyer, Dawn spends her days fighting for social justice. Leo would be a talented visual artist – if only he could sleep. As best friends and lovers, confident in their woke-ness, their connection with each other is stronger than anything else – until, that is, Leo is assaulted by the police in a racially motivated incident. Shaken to the core, he brings to the group an extreme proposition.
Written by Suzan-Lori Parks, the Pulitzer Prize-winning playwright of Topdog/Underdog and Father Comes Home from the Wars, White Noise takes an unflinching look at race in the 21st century from both a black and white perspective. After an acclaimed world premiere at the Public Theater in New York, it has its European premiere at The Bridge, directed by Polly Findlay.
The Jewish Chronicle ★★★★★
"Its ambitious scope of ideas ensures that the play is funny, challenging, audacious and profoundly unsettling"

The Daily Telegraph ★★★★
"It's a blazing, bruising, urgent piece of theatre"

Financial Times ★★★★
"An intentionally provocative play that coats its ugly premise with wit and words."

The Stage ★★★★
"Brilliant, savage, surrealist satire from the great Suzan-Lori Parks"

Time Out ★★★★
"That sense of it being absolutely of the moment, makes its coruscating plea for people to find new ways of creating freedom and equality even more necessary."

What's On Stage ★★★★
Choose Dates & Book
General Information
Ticket prices
£15, £25, £35, £45, £55
Premium tickets £75
Schools rate
Tickets reduced to £15 on Monday – Thursday performances, all price bands excluding premiums. Email groups@bridgetheatre.co.uk to reserve your group today
Performance schedule
Monday – Saturday: 7.30pm
Wednesdays & Saturdays: 2.30pm
Length
Approximately 2hrs 45mins including an interval
Access performances 
Captioned: Saturday 6 November 2.30pm
Audio Described: Wednesday 10 November 2.30pm
Additional resources
We've curated an initial list of resources we have found helpful in our conversations around race. We hope you'll find them helpful too.
Cast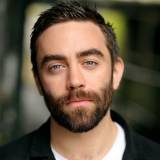 Theatre includes King Lear at Duke of York's Theatre, Julius Caesar,
Coriolanus, Antony & Cleopatra, Two Noble Kinsmen, The 7 Acts of Mercy, Wendy and Peter Pan, Othello, The Merchant of Venice, Shakespeare Birthday all for the Royal Shakespeare Company, Hay
Fever for Kay & Mclean Australia and Bath Theatre Royal and The Big Meal also for Bath Theatre Royal.
Television includes Manhunt, The Tempest, Temple, and This Is Going To Hurt.
Film includes This Nan's Life and School's Out Forever.
August 2021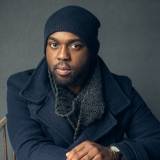 Theatre includes An Octoroon, Three Sisters and As You Like It all for the National Theatre, The Alchemist, Othello and The Merchant of Venice all for the Royal Shakespeare Company and Ghosts for Home Manchester.
Film includes The Witches, Christopher Robin and Look the Other Way and Run.
Television includes Sticks and Stones, Killing Eve, The Letter for the King, Upstart Crow and Catastrophe.
August 2021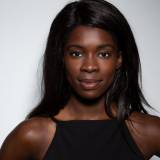 Theatre includes A Midsummer Night's Dream for Shakespeare's Globe, Standing at the Sky's Edge for Sheffield Theatres, An Ideal Husband at the Vaudeville Theatre, Bushmeat for High Tide, Twelfth Night for the Royal Exchange, The Rolling Stone for the Orange Tree and the Royal Exchange Theatre, Custody for Faith Drama Productions and Talawa Theatre Company and Walk in the Light for the National Theatre.
Television includes We are Lady Parts and Endeavour.
Film includes Love Type D.
August 2021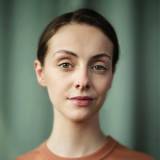 Theatre includes The Deep Blue Sea for Chichester Festival Theatre, Measure for Measure (Ian Charleson Award Commendation), The Prime of Miss Jean Brodie and The Lady from the Sea all for The Donmar Warehouse, Love Me Now at Tristan Bates Theatre, and Rosencrantz and Guildenstern Are Dead at The Old Vic.
FILM includes Pinocchio.
RADIO includes The Tempest (BBC Radio 3).
August 2021
Creatives