I Remember It Well
After advice from the Prime Minister asking theatres to close, we are cancelling performances of I Remember It Well and The Southbury Child.
We intend to re-schedule both productions as soon as we can. We'll let you know about this as quickly as possible and hope very much that you will re-book. In the meantime, you are of course entitled to a refund – but you can, if you wish, choose for it to be refunded as a credit to your account. (That would be very helpful.)
If you have any questions about any of this, you can be in touch with us at boxoffice@bridgetheatre.co.uk. As you can imagine, we will have a lot of emails to respond to in the next few days, so we appreciate your patience as we process each one.
On a personal note, take care of yourself and the people around you. Stay well, and we'll be back for our next production, The Book of Dust – La Belle Sauvage, in July.
——-
Fane and London Theatre Company present Judi Dench live at The Bridge in conversation with Gyles Brandreth.
For 13 nights only at the Bridge Theatre, Dame Judi Dench looks back on her legendary career with author and broadcaster Gyles Brandreth.
Since her debut with the Old Vic over 60 years ago, Judi has gone on to play some of the most iconic roles in theatre, film and TV.
Join Gyles and Judi on a rollercoaster journey through a unique life on stage and screen in this often hilarious, sometimes moving, always spell-binding evening of stories – with a touch of Shakespeare for good measure. This is a rare and unmissable opportunity to see one of our best-loved actresses in conversation…. and performance.
Cast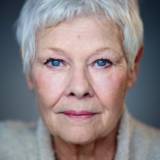 Judi Dench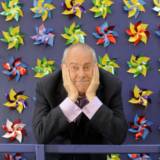 Gyles Brandreth